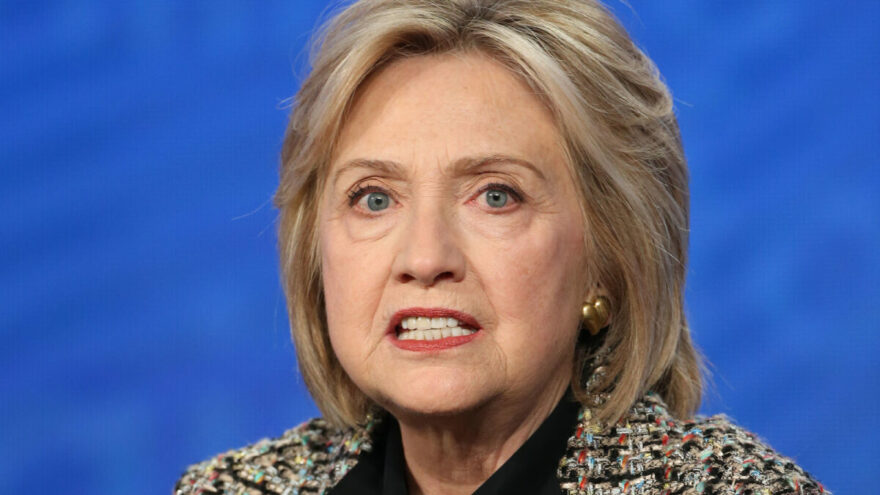 Poll: Only 5% of Democrats Support Hillary for President
March 26, 2022
A McLaughlin & Associates poll revealed on Thursday that only a pathetic 5 percent of Democrat primary voters support failed presidential candidate and corrupt Saul Alinsky acolyte Hillary Clinton for President in a hypothetical 2024 bid.
Asked whom Democrat respondents would vote for if the 2024 Democrat primary were held today, a miniscule 5 percent chose Hillary, and an equal number chose radical socialist Rep. Alexandria Ocasio-Cortez (D-NY). Eleven percent picked incompetent Vice President and word-salad champion Kamala Harris, 15 percent chose former First Lady Michelle Obama, and a shocking 27 percent actually chose mentally and physically decrepit Joe Biden, the worst President in American history.
The establishment media has promoted Hillary to replace the disastrous Biden, but she is hamstrung by political baggage including her role in the Russian collusion hoax, and by her total unlikeability.
On Thursday, the country's most popular politician — Donald Trump — filed a lawsuit against Hillary over the Russia hoax. "In the run-up to the 2016 Presidential Election, Hillary Clinton and her cohorts orchestrated an unthinkable plot –- one that shocks the conscience and is an affront to this nation's democracy," Trump's court filing reads.
Fact check: true.