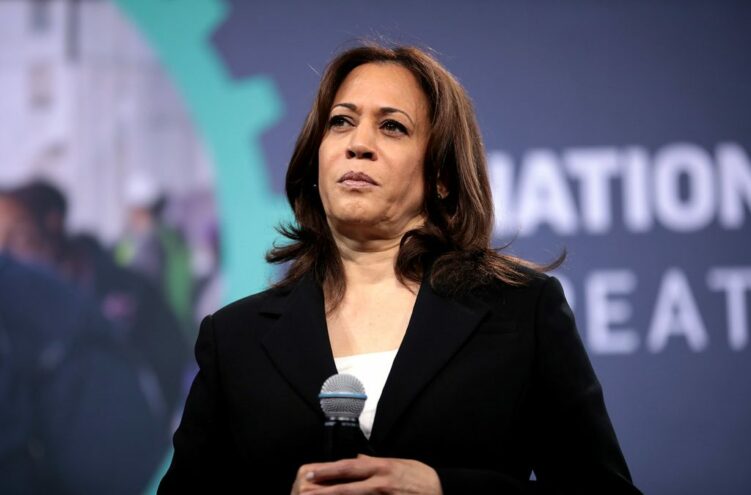 Poll: Only 13% of Dems Want Kamala if Biden Doesn't Run
November 29, 2021
A new poll from The Hill-HarrisX reveals that only a pathetic 13 percent of Democrats would support Vice President Kamala Harris if decrepit President Joe Biden does not run for a second term in 2024. She only barely edged out former first lady Michelle Obama, who scored 10 percent despite having repeatedly expressed no interest in running for political office.
White House Press Secretary Jen Psaki confirmed Monday that Biden's intention is still to run for a second term in office, but no one believes his obviously declining mental or physical condition, at the age of 81, will enable him to finish out even this current term, much less another one. That puts the spotlight on the incompetent, unlikeable Kamala, about whom her own party is, shall we say, less than enthusiastic.
The Hill-HarrisX poll highlights that and the Democrat Party's dearth of charismatic leadership in general. A whopping 36 percent of responding Democrats claimed they were "unsure" whom they would support for president, and another 13 percent said they would choose someone who was not on the provided list. All the other candidates, which included aging, lifelong communist Bernie Sanders, radical harpy Elizabeth Warren, grandstanding presidential-wannabe Cory Booker, wealthy elitist Michael Bloomberg, uninspiring Andrew Yang, and incompetent diversity hire Pete Buttigieg, received a mere 5 percent or less support.
None of those candidates will stand a proverbial snowball's chance against former President Donald Trump, who not only is rumored to be running again in 2024 but also arguably won the fraudulent 2020 election to begin with.