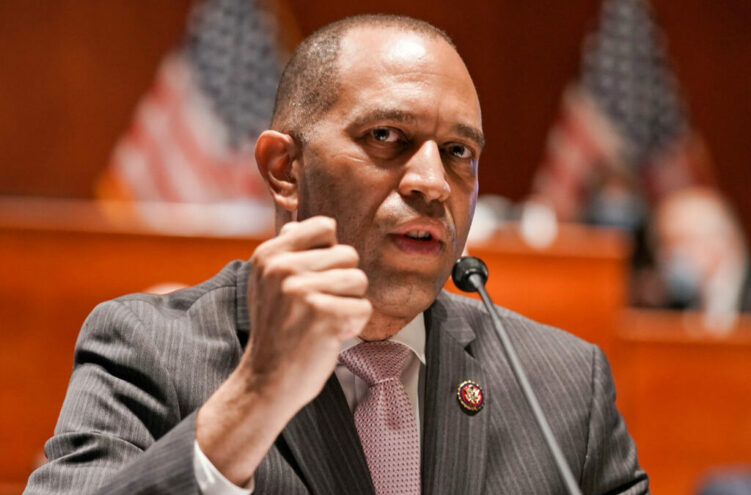 Poll: Less than 4/10 Approve of Jeffries as House Minority Leader
February 9, 2023
The approval rating of notorious election denier and anti-white racist Hakeem Jeffries (D-NY) among Americans is unfavorable after just one month as House minority leader, according to a Rasmussen poll Tuesday.
Jeffries holds an approval rating among independents of just 28 percent. Only 39 percent of Democrats approve of him, while 22 percent of Republicans approve. Overall, 39 percent approve. Twenty-seven percent are unsure.
Among those who approved of Jeffries, only 20 percent had a very favorable impression of him, while 23 percent had a very unfavorable impression. Forty-four percent held a negative view of Jeffries.
Jeffries, a staunch election denier, has recently been in the news for trying to help Rep. Ilhan Omar (D-MN), a member who has made antisemitic remarks, remain on the House Foreign Affairs Committee. The House voted last week to remove her from the committee due to her lack of experience in foreign affairs.
Jeffries has questioned the integrity of American elections over 100 times.