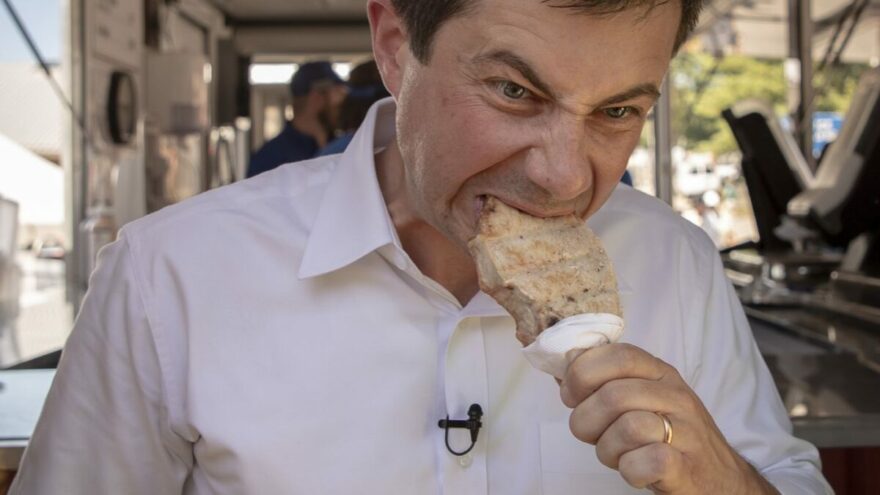 Poll: 37% View Pete B. Favorably, Majority Say Get Back to Work
October 20, 2021
A Rasmussen Reports survey released Tuesday revealed that only 37% of respondents view Transportation Secretary Pete Buttigieg favorably, while the majority say he should get back to work or resign after taking two months off for "paternity leave" amid the United State's supply chain crisis.
The survey asked voters: "Do you agree or disagree with this statement: 'We're in the middle of a transportation crisis, and Pete Buttigieg is sitting at home. Meanwhile, cargo boats are unable to dock and shelves are sitting empty. Pete needs to either get back to work or leave the Department of Transportation. It's time to put American families first'?"
The majority, 65%, agreed. Of those, 48% "strongly" agreed. Overall, 77% of Republicans, 64% of independents, and even 53% of Democrats agreed with the statement as well. Overall, an underwhelming 37% hold a favorable view of "Mayor Pete," compared to 49% who view him unfavorably.
Buttigieg, and his gay partner recently adopted infant twins. It's absurd that during this time of crisis, he should have taken any paid paternity leave, something most fathers aren't granted in the workplace (or need, as still-breastfeeding babies normally don't bond with fathers until later on).