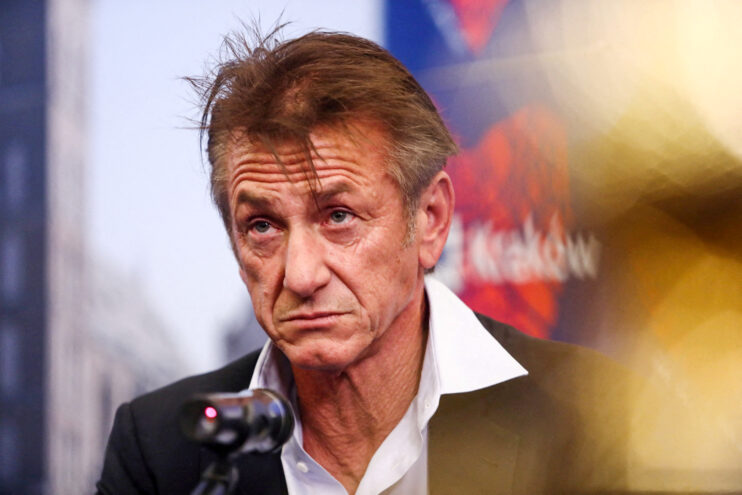 Penn Slams Leftists Who Want to End Ukraine War Through Peace
October 5, 2023
In an interview with Deadline's Doc Talk podcast, actor/activist Sean Penn slammed fellow leftists for wanting to end the Ukraine war through a peace deal with Russia, according to Breitbart News.
Penn, who is BFFs with corrupt grifter and Ukraine President Volodymr Zelensky, declared that peace talks with Russia could jeopardize Ukraine's freedom.
"How dare we talk about their negotiation?" he demanded, asking Americans how they would feel if somebody seized New York "and your mother and father lived there and now you can negotiate it away for peace?"
Penn appeared to be reacting at least in part to a letter that the Congressional Progressive Caucus, headed by radical leftist Rep. Pramila Jayapal (D-WA), sent to the White House last year urging a diplomatic solution to the war. Ultimately the CPC withdrew the letter and fell into line with the pro-war Democrat establishment.
In the interview, Penn rejected being labeled a Ukraine war hawk, and blasted progressives as an "idiot show of politically correct morons." It's hard to disagree with that.
Penn has been actively promoting his pro-Zelensky documentary Superpower in recent weeks.
The actor recently claimed the U.S. isn't arming Ukraine fast enough, saying Americans need to accept "a level of shame" about it.
So far, U.S. taxpayers have funneled more than $75 billion to Ukraine, with no end in sight.