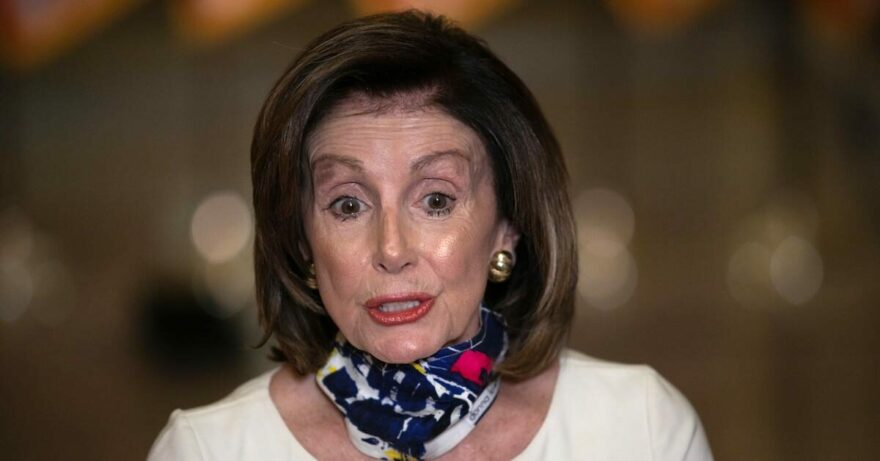 Pelosi Thinks it 'Would Be a Good Idea' if Menendez Resigned
September 26, 2023
Monday on MSNBC's Inside, octogenarian Rep. Nancy Pelosi (D-CA) said that corrupt Sen. Bob Menendez (D-NJ) should resign because he and his wife Nadine had been indicted by a federal grand jury over bribery allegations.
Anchor Jen Psaki said, "Several House Democrats along with New Jersey's Governor Phil Murphy have all called on Senator Menendez to resign." She asked, "Do you think he should resign?"
Pelosi said, "I respect their position they are taking. And the charges are formidable. If, in fact, we are going to say that if you're indicted, you should resign, we have a situation in the House, as you know from the state of New York, that would hold to."
She continued, "But right now sadly because of the challenges that we face, because the skepticism that exists in our country about governance, about this Republican Party that does not believe in governance, doesn't believe in science, so they want to take down everything in order to give tax breaks to the wealthiest. We've got to stay focused on that."
Pelosi concluded, "And for that reason it probably would be a good idea if he did resign."
What a weird, irrelevant argument to make: that Menendez should perhaps resign because his Party has to focus on defeating a GOP that doesn't believe in science. Did I mention that Pelosi is 83?