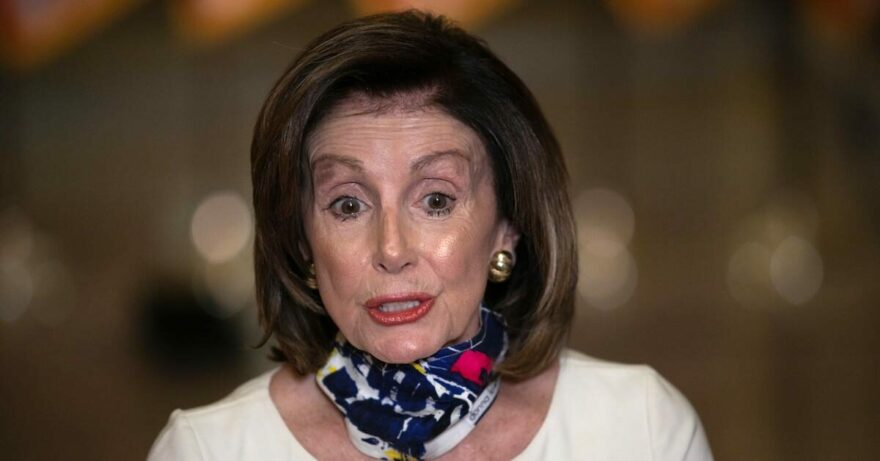 Pelosi: 'The Fight for Ukraine Is the Fight for Democracy'
December 21, 2022
In a tweet released on Wednesday prior to Ukrainian President Volodymyr Zelensky's address to a joint session of Congress, House Speaker Nancy Pelosi (D-CA) declared that the "fight for Ukraine is the fight for Democracy itself."
Pelosi wrote, "The fight for Ukraine is the fight for Democracy itself. Slava Ukraini. -NP," saying "Glory to Ukraine," the Ukrainian national salute, which is often used as a symbol of resistance.
Zelensky's arrival to Washington, DC follows as Congress is currently expediting a $1.7 trillion, 4,155-page omnibus spending bill which will grant Ukraine $45 billion in military and economic aid; Congress has already appropriated $66 billion for Ukraine's protracted conflict with Russia.
Senate Minority Leader Mitch McConnell (R-KY) said during a press conference on Tuesday that "providing assistance for Ukrainians to defeat the Russians is the number one priority for the United States right now according to most Republicans."
That may be the case for most Republicans, because most Republicans are go-along-to-get-along RINOs more concerned with protecting their political careers than serving the interests of their American constituents.
Rep. Ralph Norman (R-SC), on the other hand, a member of the House Freedom Caucus, said he would not attend Zelensky's address. Norman told Politico, "We have a total SELLOUT with this Omni spending monstrosity with NO OFFSETS!! I'm against any more funding for Ukraine and his words will not change my mind!!"