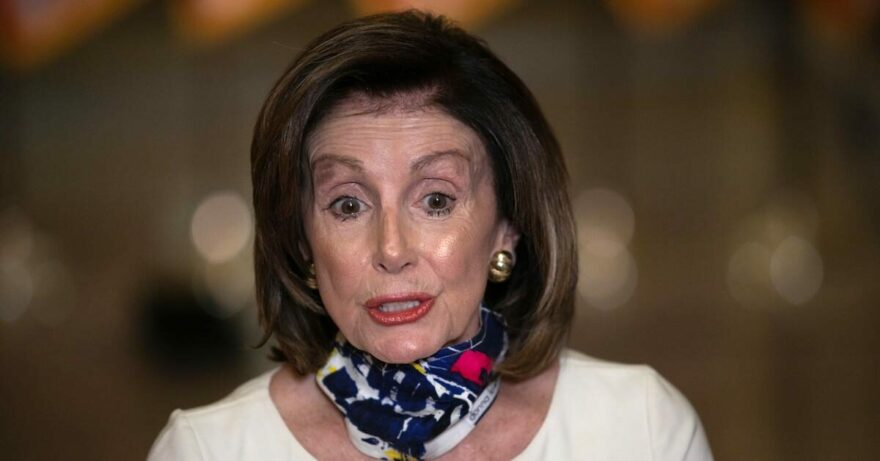 Pelosi Still Fuming Over COVID Opposition from Fellow Dems
March 17, 2022
House Speaker Nancy Pelosi (D-CA) is still fuming over the rank-and-file opposition from her own party which forced her to cut coronavirus aid in the spending bill last week, according to Punchbowl News.
Punchbowl noted that according to sources familiar with the leadership meeting Tuesday night, Pelosi railed the Democrat opposition she faced. The report also noted that multiple Democrat "insiders" do not believe there is a way for the party leadership to pass the standalone bill.
However, last week, despite her party's opposition, Pelosi also tried to blame the Republicans for resisting.
"It is heartbreaking to remove the COVID funding, and we must continue to fight for urgently needed COVID assistance, but unfortunately that will not be included in this bill," Pelosi lamented. "Because of Republican insistence — and the resistance by a number of our Members to making those offsets — we will go back to the Rules Committee to remove COVID funding to meet the needs of America's families."
America's families don't need COVID funding. They need the kind of stable, growing economy they had under former President Trump before Democrats began exploiting the pandemic to force economy-destroying shutdowns and to steal an election, after which they enacted policies that have resulted in record inflation, skyrocketing gas prices, supply-chain issues. That's what's "heartbreaking."