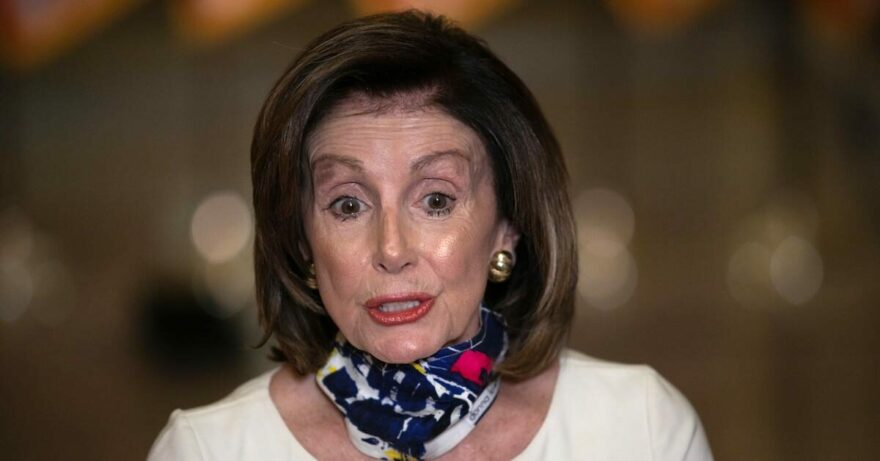 Pelosi: Justice Thomas Should Never Have Been Appointed
March 31, 2022
Thursday during a Capitol news conference, House Speaker Nancy Pelosi stopped short of calling for the resignation of Supreme Court Justice Clarence Thomas, but did say that he never should have been appointed in the first place. She added that his wife's newly-released text messages on efforts to keep former President Trump in office show the need to have a "code of ethics" among the Supreme Court Justices.
"If your wife is an admitted and proud contributor to a coup of our country, maybe you should weigh that in your ethical standards," Pelosi said when asked if Thomas should recuse himself on cases related to the 2020 election or the January 6, 2021 Capitol breach, which Democrats insist on labeling a "coup" or "insurrection."
Many Democrats – including radical Rep. Alexandria Ocasio-Cortez – have called for Thomas to resign or be impeached after it was revealed that wife Virginia (Ginni) sent text messages to then-White House chief of staff Mark Meadows urging him to challenge Trump's 2020 election loss.
Asked whether Thomas should resign, Pelosi said she wouldn't say that but added: "I don't think he should have ever been appointed."
Pelosi said she wants to hold a congressional hearing on Supreme Court ethics soon. "They have no code of ethics," she claimed. "They're making judgments about the air we breathe and everything else. And we don't even know what their ethical standard is."
Democrats making demands about ethical standards is the height of hypocrisy.