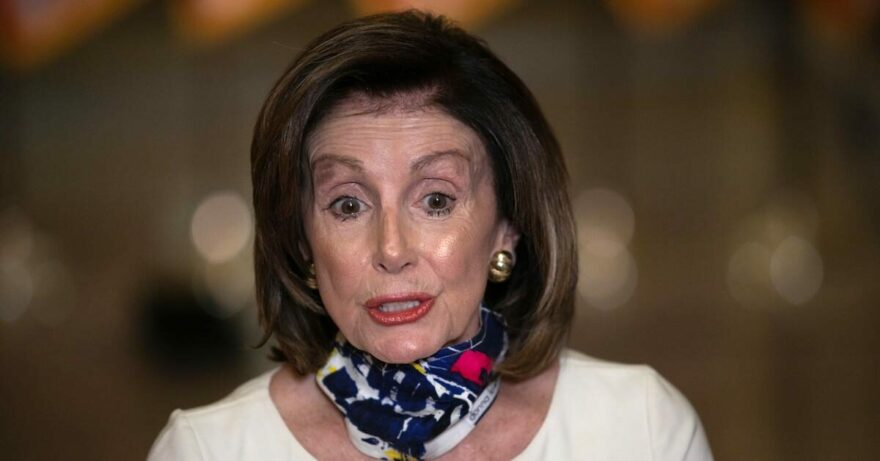 Pelosi: Jordan Would Make an 'Appalling' Speaker, Democracy is at Stake
October 18, 2023
Tuesday on MSNBC's propaganda-fest The ReidOut, Rep. Nancy Pelosi (D-CA) said Rep. Jim Jordan (R-OH) would make an "appalling" choice for Speaker of the House.
Pelosi said, "This person that they're putting forth to be speaker of the House, it's just appalling. Mr. Jordan and his friends do a real disservice to their members on the Republican side to call upon them once, maybe more, we'll see tomorrow, to vote for such a person for Speaker. They're going to have to answer to their conscience, to their children, to their own legacy for doing something so disreputable."
She added, "This person that they're nominating, Jordan, doesn't have any legislation, never passed legislation. His big bill is to criminalize a woman's right to choose with no exceptions, with no exceptions—the harshest possible position… Again, you see these people voting for him when he voted against disaster assistance when fires came to the area when storms and hurricanes. That's why you see some people voting against him from New York, but there are many others voting against the interest of their constituents because you know why? The instigator of the insurrection, Donald Trump, has asked them to."
For her to be so unhinged about Jordan, he must present a scary threat to the Left.
Pelosi concluded, "The public has to understand what is at stake. Our democracy is at stake."
Whenever totalitarian Democrats want to project their own lust for power onto their political opponents they trot out that tired old fear-mongering phrase, "Democracy is at stake."