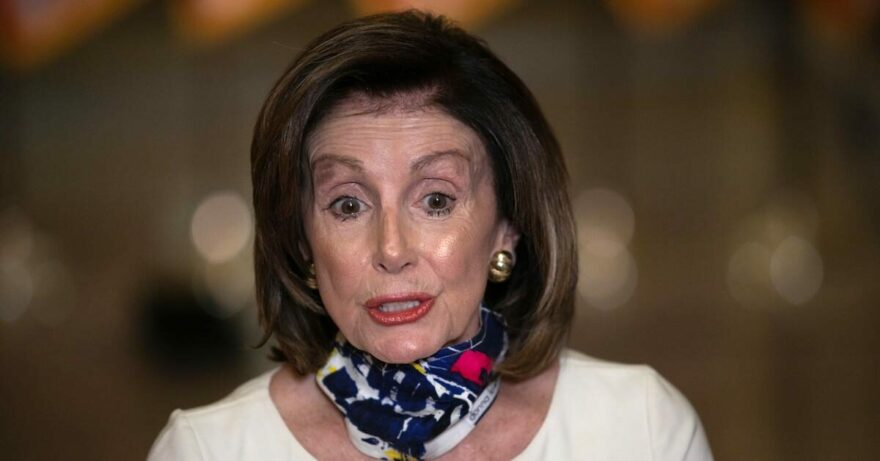 Miffed Pelosi Evicted From Her Private Office by Interim Speaker
October 4, 2023
Fox News Digital confirmed that former House Speaker Nancy Pelosi (D-CA) was evicted from her private Capitol office by the new speaker pro tempore Patrick McHenry (R-NC).
McHenry is a close ally to now-former House Speaker Kevin McCarthy (R-CA) who was ousted from his role on Tuesday.
McHenry's eviction order was one of the congressman's first acts as the top House lawmaker.
Pelosi was notified of the eviction in an email which read that the former speaker's hideaway was being reassigned "for speaker office use." It added, "Please vacate the space tomorrow, the room will be re-keyed."
Pelosi moved out of her hideaway on Tuesday, complaining in a statement that "With all of the important decisions that the new Republican Leadership must address, which we are all eagerly awaiting, one of the first actions taken by the new Speaker Pro Tempore was to order me to immediately vacate my office in the Capitol.
"This eviction is a sharp departure from tradition," Pelosi added. "As Speaker, I gave former Speaker [Dennis] Hastert a significantly larger suite of offices for as long as he wished."
The former speaker said office space doesn't matter to her, "but it seems to be important to them."
"Now that the new Republican Leadership has settled this important matter, let's hope they get back to work on what's truly important for the American people," she concluded.