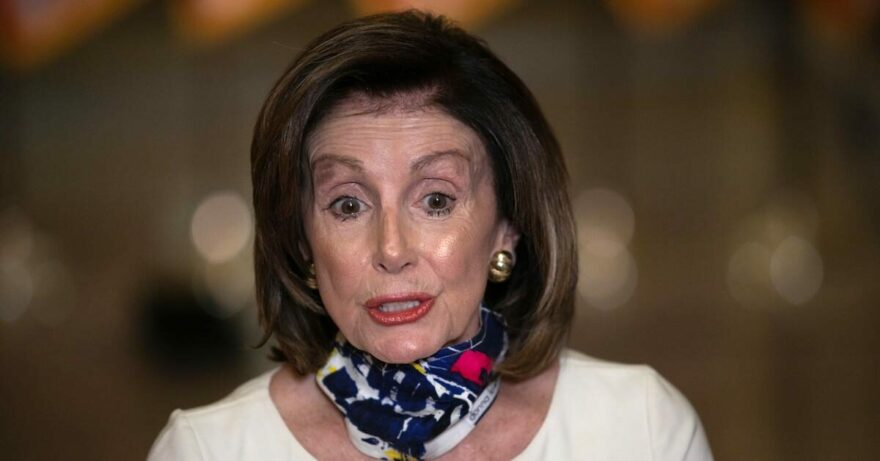 Pelosi: Biden's Approval Rating is Abysmal Because Americans Are Uninformed and Ungrateful
March 2, 2022
In an interview with MSNBC propagandist Andrea Mitchell on Tuesday, House Speaker Nancy Pelosi suggested desperately that President Biden's abysmal approval ratings are the result of Americans being ungrateful and uninformed about his agenda and accomplishments.
"For people to appreciate what the president has done, and that working together with the Congress, they have to know what it is," Pelosi said, referencing a quote from President Abraham Lincoln on the values of "public sentiment."
"With it you can accomplish almost everything, without it, practically nothing," Pelosi said, echoing Lincoln. "But people have to know for public sentiment, too."
Noting that "people still are suffering" in America, Pelosi said the "issues that relate to the well-being of the American are being well-served" under Biden. "There's no one more empathetic than Joe Biden," she said. "There's no one who cares more. We're so blessed that he's president at this time because we do have to build America better and that's what he is doing."
Translation: Americans should quit believing their lyin' eyes and be more grateful that they're blessed with a President who empathizes with them for the misery his policies have inflicted.