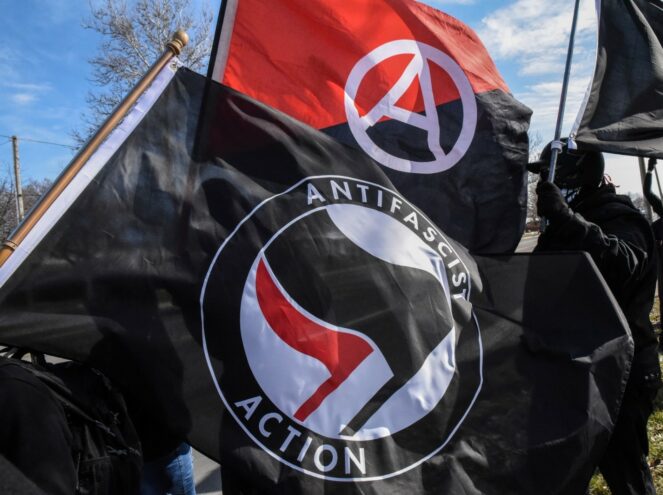 Parents Fight Back Against Antifa Over LGBT Curriculum in Glendale
June 7, 2023
Fights broke out Tuesday between a group of conservative protesters and counter-demonstrators backed by the domestic terrorists of Antifa outside a school board meeting in Glendale, California, over LGBT issues in the curriculum, according to Breitbart News.
Local CBS affiliate KCAL-9 reported on the clashes:
Protests outside a Glendale school district meeting turned violent as groups began several brawls as administrators debate gender and sexual identity studies.

Demonstrations outside of the Glendale Unified School District building stayed relatively civil throughout the day. However, scuffles between protesters and counter-demonstrators began after 6 p.m. The same groups, totaling about 200 people, protested outside a North Hollywood elementary school last week. School administrators said many of the protesters did not have students in the district.
One group, "Gays Against Groomers," supports LGBT rights but not the indoctrination of young children.
Parents in nearby North Hollywood pulled their children out of a local school last month to protest a Pride month assembly. Many of the parents were conservative Christians from the Armenian community.
The boycott was accompanied by a protest outside the school, in which parents and sympathetic activists voiced their opposition to teaching about alternative sexualities and gender transitions in the school. The thugs of Antifa showed up to try, unsuccessfully, to intimidate the parents.