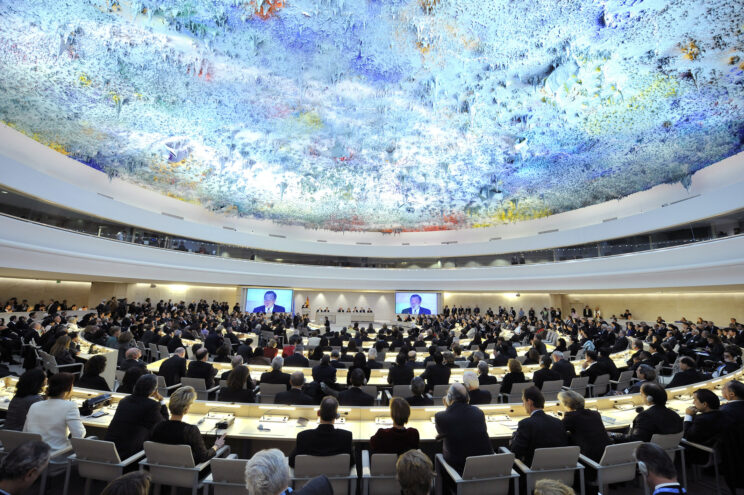 Pakistan Fails to Honor Israelis in Moment of Silence at UNHRC
October 10, 2023
The United Nations Human Rights Council on Monday held a moment of silence in memory of the "innocent lives" lost in the "occupied Palestinian territory and elsewhere," while failing to honor those who died in Israel from attacks by Hamas.
Ambassador Zaman Mehdi, the deputy permanent representative of Pakistan to the U.N. in Geneva was seen in a post by the U.N. on X, formerly known as Twitter, speaking to members of the Human Rights Council just before a moment of silence.
"On behalf of the IOC member states, we express our deep concerns over the loss of innocent lives in the occupied Palestinian territory and elsewhere," Mehdi said. "Regrettably, this huge loss of lives and unabated violence is a sad reminder of more than seven decades of illegal foreign occupation, aggression and disrespect for the international law, including UNESCO resolutions."
He went on to say the 16 years of what he termed illegal blockage of Gaza continued to raise questions over the applicability of international law and fundamental freedoms of the innocent civilian population. As a result, efforts to normalize the area is "breeding violence," Mehdi said.
"In this context, the so-called declaration of war and attacks on civilian population and their properties is deeply distressing," he said. "We remain concerned about the human cost of the escalating situation."
Not a word about the human cost to Israeli citizens at the hands of sub-human Islamic terrorists.