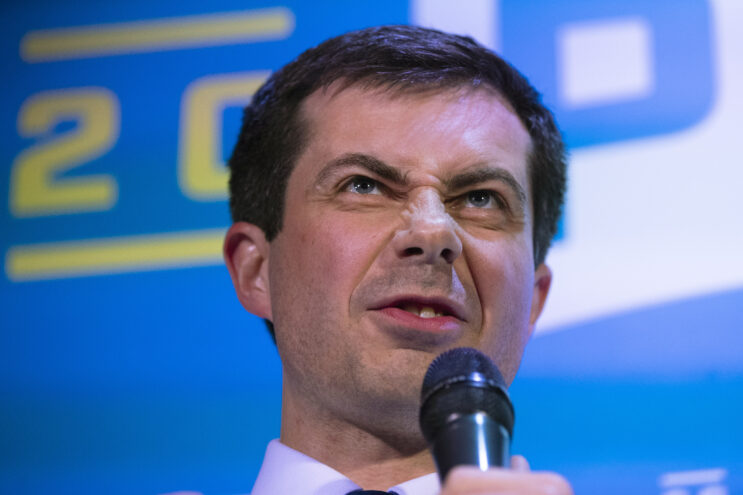 Oversight Committee: Buttigieg 'Ignored' OH Train 'Catastrophe'
February 27, 2023
Breitbart News reports that the House Oversight Committee is launching an investigation into the Department of Transportation's (DOT) response to a freight train carrying toxic materials that derailed in East Palestine, Ohio, earlier this month.
A majority of the committee's Republican members, led by chairman Rep. James Comer (R-KY), sent a letter Friday to DOT Secretary and diversity hire Pete Buttigieg demanding that his department provide the committee with documents and communications it had related to the cause of the Norfolk Southern train wreck, when Buttigieg learned of it, and any guidance he received on how to respond to it.
The Republicans also accused the department's leadership of "apathy in the face of" the disastrous derailment, which resulted in a fiery crash of train cars carrying, among their contents, loads of carcinogenic vinyl chloride.
"This incident is an environmental and public health emergency that now threatens Americans across state lines. Despite the U.S. Department of Transportation's (DOT) responsibility to ensure safe and reliable transport in the United States, you ignored the catastrophe for over a week," the Republicans wrote about Buttigieg.
"As Secretary of Transportation, you must provide transparency to the American public on this matter," they continued. "Instead, you have attempted to blame others for infrastructure that is within DOT's ambit of responsibilities. … America now faces one of transportation's largest failures, even while DOT seems to not lack available funding."
Buttigieg visited East Palestine for the first time Thursday, one day after former President Trump met with residents and first responders to raise awareness about the needs of the small town.