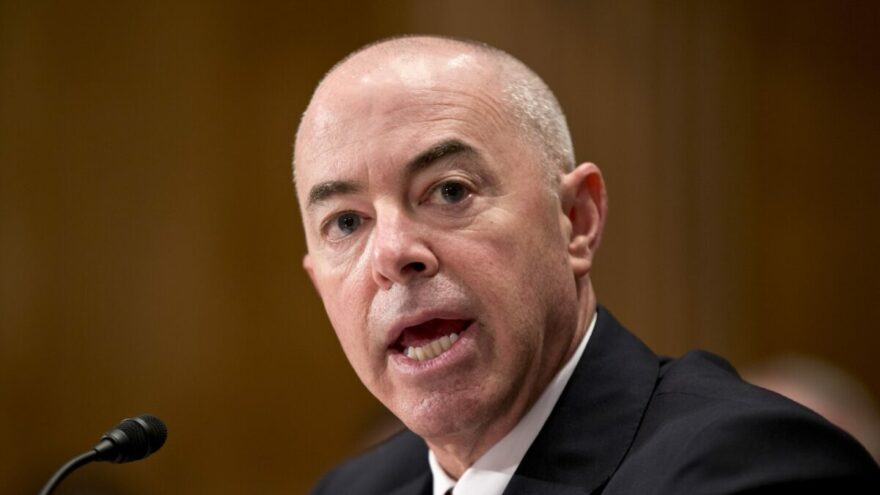 'Outnumbered' Hosts Slam DHS Chief For 'Amazing' Border Lie
November 16, 2022
Wednesday on the Fox News channel's Outnumbered, former Georgia Republican congressman Doug Collins said Department of Homeland Security Secretary Alejandro Mayorkas "owes the nation an apology" for claiming that the southern border is secure despite over 2.3 million border encounters for the 2022 fiscal year.
"This is a dereliction of duty, Collins said. "There's been a lot of talk about impeachment in Washington, D.C. Start right there, because if you sit there and say to a congressional committee on multiple occasions, 'oh, the border is secure.' I don't even know how you do that. That kind of lie is just amazing when it comes to this."
Collins continued: "The mental strain of seeing these kids dying, the truckloads where you're seeing this. … This is just heartbreaking," he said, calling Mayorkas a "failure" at his job.
"He's gaslighting the American people," said FOX Business' Cheryl Casone, adding that the crisis keeps getting worse under the Biden administration.
"In Biden's America, you pay exorbitant taxes anyway to be less safe, less secure … for a system that fails you … with a dollar that is worth far less," said co-host Emily Compagno.