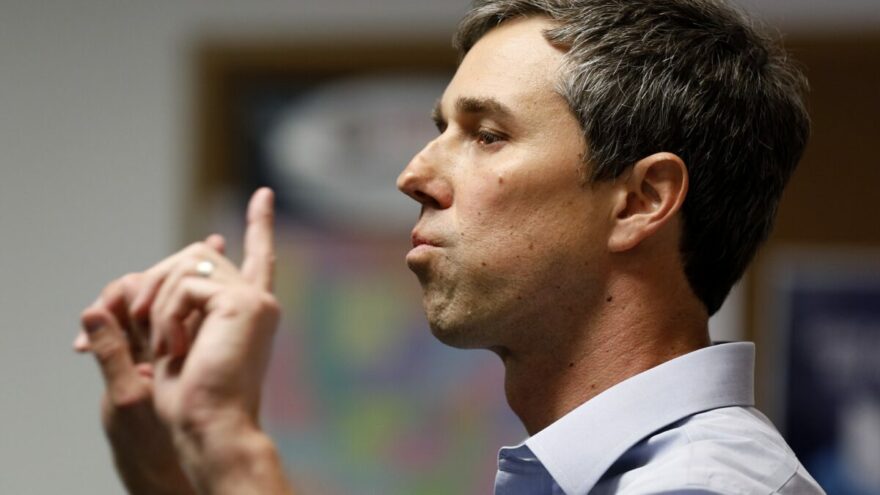 O'Rourke Crashes Texas Gov.'s Conference on School Shooting
May 26, 2022
Gun-grabbing Texas gubernatorial hopeful Robert Francis "Beto" O'Rourke (D) saw a political opportunity Wednesday by crashing Governor Greg Abbott's press conference covering the recent school shooting in Texas.
O'Rourke stood before the stage to interrupt a presentation by Lt. Governor Dan Patrick, who attempted to shut down the Democrat candidate for Governor, saying, "Excuse me, you're out of line and an embarrassment."
O'Rourke continued to talk over the Lt. Governor to address Governor Abbott: "You're doing nothing."
Uvalde Mayor Don McLaughlin was most vocal in trying to shout down the failed gun-confiscating wannabe. "He needs to get his ass out of here. Sir, you're out of line! Sir, you're out of line! Please leave this auditorium."
"I can't believe… you're a sick son of a bitch," the mayor added, "that would come to an event like this to make political issues."
"It's on you," O'Rourke said, pointing at Abbott. McLaughlin responded, "It's on assholes like you. Why don't you get out of here?!"
Police finally escorted the exploitative loser from the room.