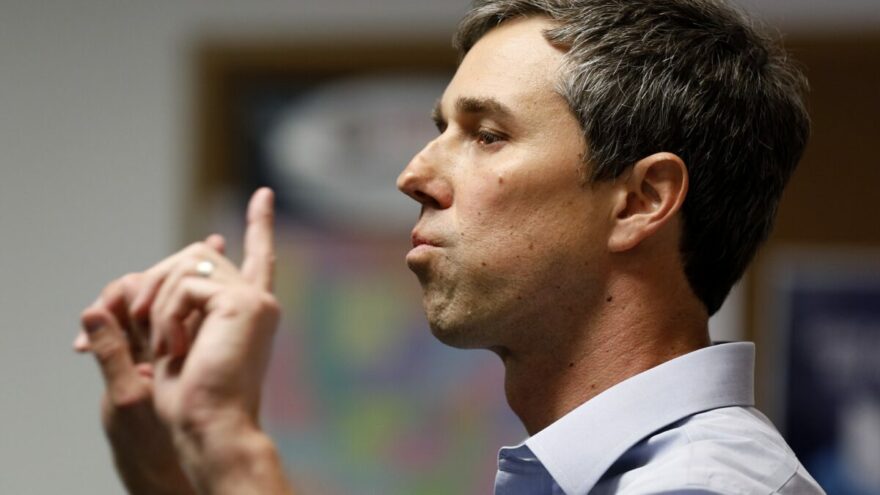 O'Rourke: AR-15 Owners Shouldn't 'Be Able to Keep Them'
May 31, 2022
In two different town halls just days before the Uvalde mass school shooting, Texas gubernatorial candidate Robert Francis "Beto" O'Rourke declared that owners of semi-automatic rifles like the AR-15 shouldn't "be able to keep them."
"I think we are fools to believe anything other than that these weapons of war will continued to be used with greater frequency against our fellow Americans," O'Rourke told a group of veterans during a town hall meeting in Abilene on May 21. "It's why I've taken the position that I don't think we should have AR-15s and AK-47s in civilian life," he said. "They belong on a battlefield."
Fact check: semi-automatic rifles are not "weapons of war," but in any case, the Second Amendment guarantees American citizens the right to own weapons of war as a buffer against state tyranny — of the kind O'Rourke supports and represents.
"My kids are my conscience," he said earlier in the day, during a town hall with veterans in San Angelo. "And I may win or lose this race, but I'm always going to have to face them and answer for what I've done or failed to do when I had the chance to do something. And I just took the position that may not be politically popular or maybe too honest that only should no one be able to purchase an AR-15 or an AK-47, because they're designed to kill humans and that high-impact, high-velocity round will just tear up everything inside you. You'll bleed out before we can get you back to life.
"But I don't think that the people who have them right now in civilian use should be able to keep them," he added.
At least he's honest about his totalitarian instincts.