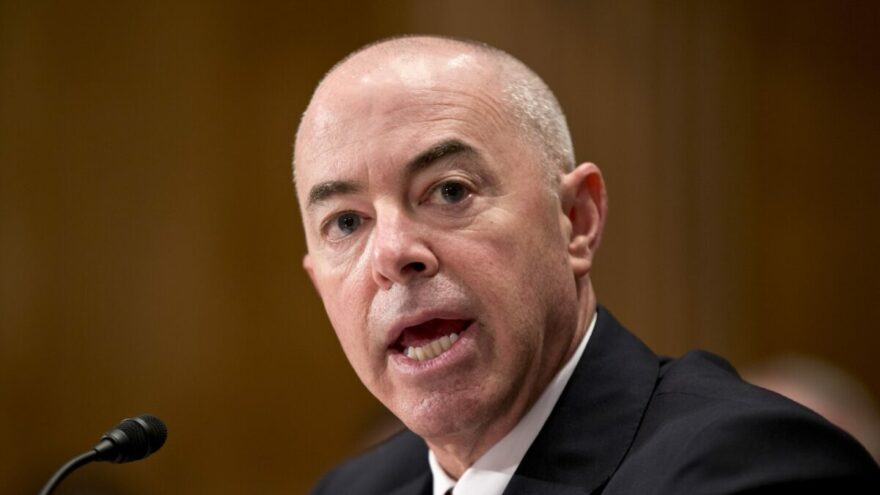 Open Borders Fanatic Mayorkas: Cubans 'Deserve the Right' to Migrate to U.S.
August 18, 2023
Breitbart News reports that President Biden's Cuban-born (open) border chief Alejandro Mayorkas is accelerating his transfer of poor Cuban migrants into Americans' society and the U.S. economy.
"Cubans, like my own family, who nearly 63 years ago fled the communist takeover, deserve the same opportunity to follow legal pathways to build a new life in the United States," he wrote in a statement which announced the opening of a "Field Office" in Havana to help migrants get into the United States via chain migration paperwork, family reunification claims, refugee status, and supposedly "lawful… pathways."
Mayorkas has frequently argued that "equity" forbids Americans from excluding foreigners who want to live in the United States. He is pushing that open-borders policy despite the established, legitimate, and popular immigration laws that protect ordinary Americans from investors' use of wage-cutting foreign labor.
Since 2020, more than 350,000 young Cubans have already moved into the United States, often via Nicaragua and Mexico. The new office will help import another 20,000 migrants per year — including many older Cubans who will rely on government-funded healthcare programs and housing that are also needed by Americans.
The pipeline also will help older Cubans jump the waiting line in the chain migration process. Mayorkas has recently established a policy to admit favored groups before they receive one of the limited number of green cards allowed by Congress.