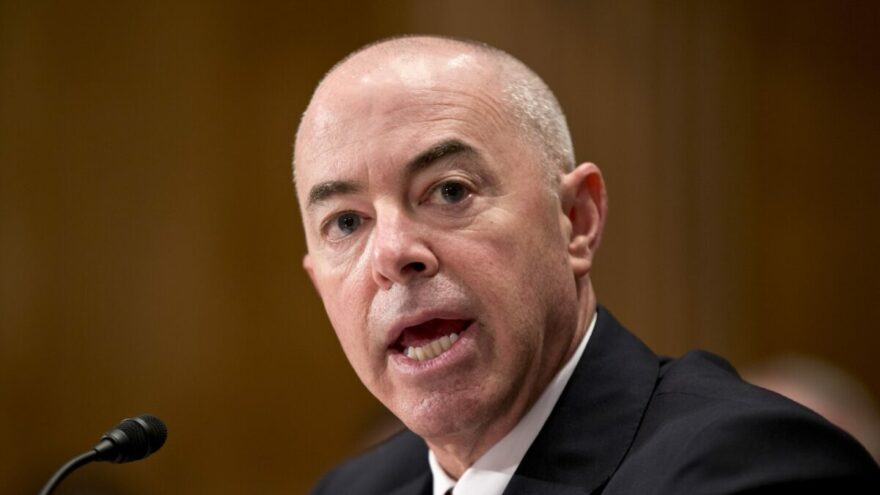 Open-Borders DHS Chief Wants Control over Migrant Transports
September 16, 2022
The Biden administration's open-borders zealot Alejandra Mayorkas wants a bigger fleet of buses and aircraft to quietly control the delivery of illegal aliens to their preferred cities, according to the New York Times.
His plan was revealed amid the media's uproar over two GOP governors' public transport of illegals to the Vice President's House in Washington, DC, and to the elite island resort of Martha's Vineyard.
The New York Times reported,
[Mayorkas'] Homeland Security Department has been pressing the White House for months to adopt a plan that would allow Immigration and Customs Enforcement to transport immigrants released at the southern border to the cities where they wish to wait for their immigration court proceedings.

On Thursday afternoon, hours after the migrants were deposited outside the vice president's home, ICE sent another proposal to the White House: to transport migrants apprehended and screened by the Border Patrol to cities where they have family or other sponsors, such as Miami or Los Angeles. There, immigration officials would finish the paperwork and processing necessary to release them to await their day in court.
Biden's political aides support Mayorkas-run migration, but they are also concerned about political damage if the public realizes that the government is transporting many poor migrants to their towns and schools.
"The federal government is doing way more flights than [Texas Gov. Greg] Abbott and [Florida Gov. Ron] DeSantis are doing buses and planes," noted Rosemary Jenks, the director of government relations for NumbersUSA. "It is just doing it in the dead of night," she added.