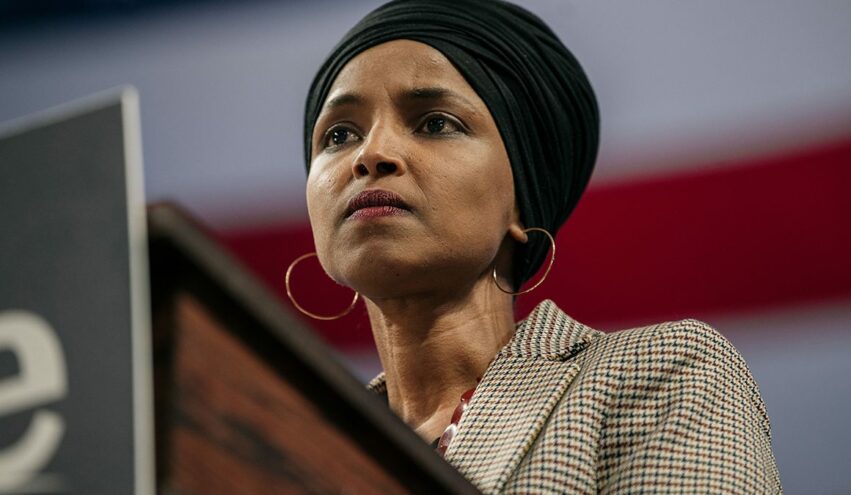 Omar Wants Special U.S. Envoy to Fight Global 'Islamophobia'
July 21, 2021
In a letter to Secretary of State Antony Blinken on Tuesday, sharia-supporting Muslim anti-Semite Rep. Ilhan Omar added her voice to a group of Democratic lawmakers calling for a special U.S. international envoy tasked with ending the mythical "Islamophobia" wherever it may be found.
"As part of our commitment to international religious freedom and human rights, we must recognize Islamophobia as a pattern that is repeating in nearly every corner of the globe," the letter reads. "It is past time for the United States to stand firmly in favor of religious freedom for all, and to give the global problem of Islamophobia the attention and prioritization it deserves."
The lawmakers cite an annual report released by the U.S. Commission on International Religious Freedom (USCIRF), which identified multiple countries with "patterns of mistreatment and human rights violations against either their entire Muslim populations or particular sects of Muslims."
Omar personally pointed to an uptick in "Anti-Muslim hate": "This year has seen over 500 incidents of hate in the U.S. — and those are just the ones that have been reported," Omar said. "We must all stand united against this horrific rise in hate," claimed the woman who regularly demonizes Jews and the Jewish state of Israel.