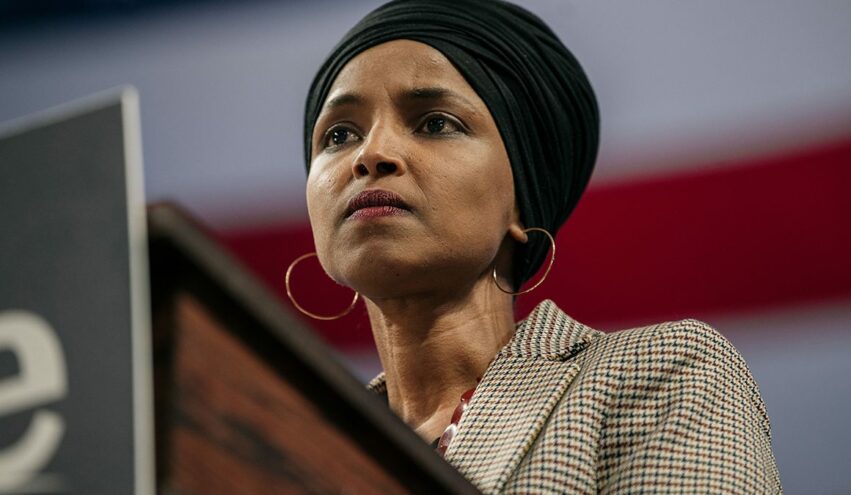 Omar: 'Systemic Racism Obviously at Play' in Our Immigration Policies
September 22, 2021
Monday on MSNBC's The ReidOut, antisemitic Muslim Rep. Ilhan Omar claimed that the United States contributed to the problems in Haiti that drove 15,000 Haitians to gather at the U.S.-Mexico border, and thus we "owe" them asylum.
"I heard people say many of the Haitians that are at our border might not have grounds to seek asylum," Omar said. "These are people that have experienced a national disaster, which allows for people who experience that to seek asylum. They've also experienced political violence, political upheaval. They have experienced a crisis after crisis" — most of them fomented or exacerbated by the greedy and corrupt Clinton Foundation.
"We have also contributed to that," she continued. "Generations of Haitians have experienced American policy that has contributed to their starvation, to the criminalization that they are dealing with, and to the inhumane policies that continue to destroy the lives of Haitians. So not only do we owe Haitians the right thing of allowing them to seek asylum here, but we also owe them the kind of policies that would allow for them to dictate the ways in which they want to run their country."
Omar went on to rant falsely and absurdly that so-called "systemic racism" is embedded in our immigration policy.