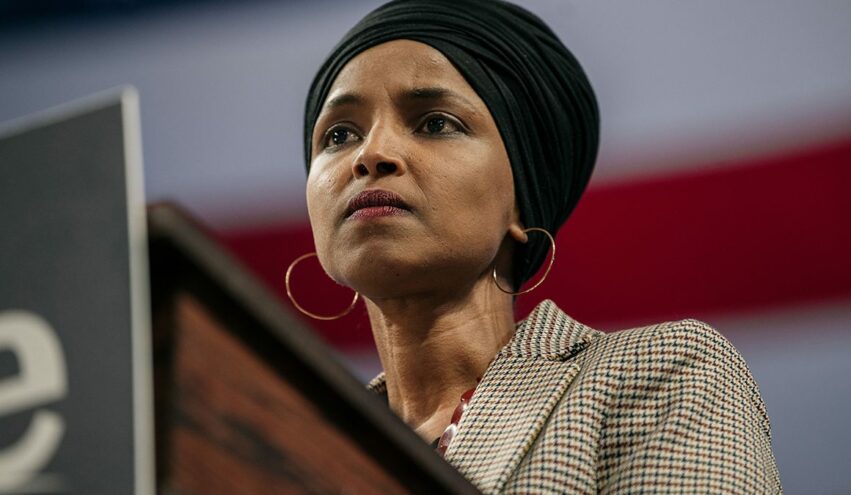 Omar Shares Video Blasting 'F***ed Up' Rittenhouse Jury
November 23, 2021
Friday on social media, radical,  Muslim Rep. Ilhan Omar (D-MN) shared a video clip that claimed there was an "entirely different set of rules for white people" after the acquittal of white teenager Kyle Rittenhouse, who was put on (political show) trial for daring to defend his life against three white Black Lives Matter rioters who tried to kill him last year in Kenosha WI.
"In case you needed a reminder…" Omar tweeted along with the video of PeacockTV talk show host Amber Ruffin, who said in the clip, "It's not okay for a man to grab a rifle, travel across state lines, and shoot three people and then walk free. It's not okay for the judicial system to be blatantly and obviously stacked against people of color. It's not okay for there to be an entirely different set of rules for white people. But I don't care about Kyle Rittenhouse. I don't care about that racist judge. And I don't care about how f—ed up that jury must be. White people have been getting away with murder since time began."
All of this is demonstrably false, racist demagoguery, and a grotesque misrepresentation of the actual shooting by Rittenhouse. But Ilhan Omar, a radical antisemite from Somalia who committed immigration fraud to enter the country, clearly agrees with it.
This the kind of race-mongering anti-Americanism the Democrat Party today represents and promulgates.