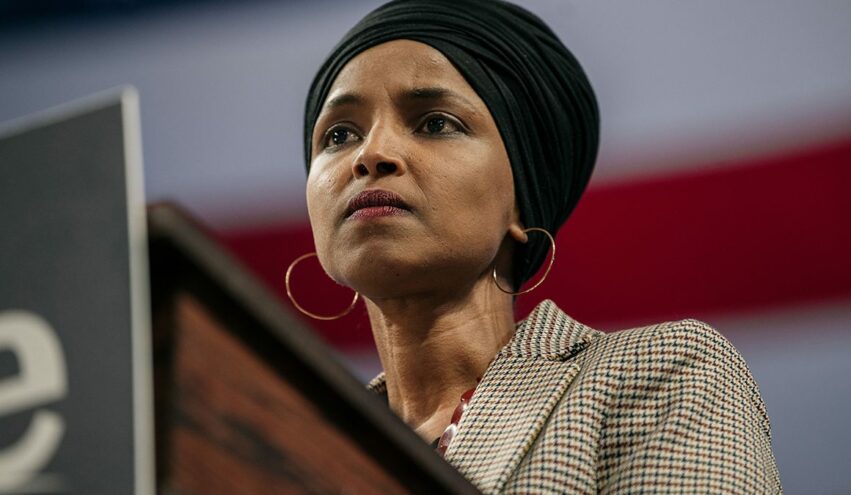 Omar: 'No Way in Hell' She's Attending Israeli President's Address to Congress
July 13, 2023
Rep. Ilhan Omar (D-MN) tweeted Thursday that there is "no way in hell" she would attend when Israeli President Isaac Herzog delivers an address to a joint session of Congress next week, saying his presence sends an "absolute wrong signal" amid tensions between Israel and the West Bank.
"There is no way in hell I am attending the joint session address from a President whose country has banned me and denied [U.S. Rep. from Michigan] Rashida Tlaib the ability to see her grandma," Omar said in a series of tweets. "The United States can and should use its diplomatic tools to engage with the Israeli government, but giving the current government the honor of a joint televised address sends the absolute wrong signal at the wrong time."
Herzog, who was elected president in 2021, is scheduled to address Congress on July 19. The visit also coincides with Washington, D.C., celebrating 75 years since the founding of Israel, the anniversary of which was observed in April.
Omar added, "Israeli President Isaac Herzog's address comes on behalf of the most right-wing government in Israel's history, at a time when the government is openly promising to 'crush' Palestinian hopes of statehood—essentially putting a nail in the coffin of peace and a two-state solution."
By "peace" and "two-state solution," the antisemitic radical Muslim Omar means the eradication of Israel, which is the Palestinian end goal.