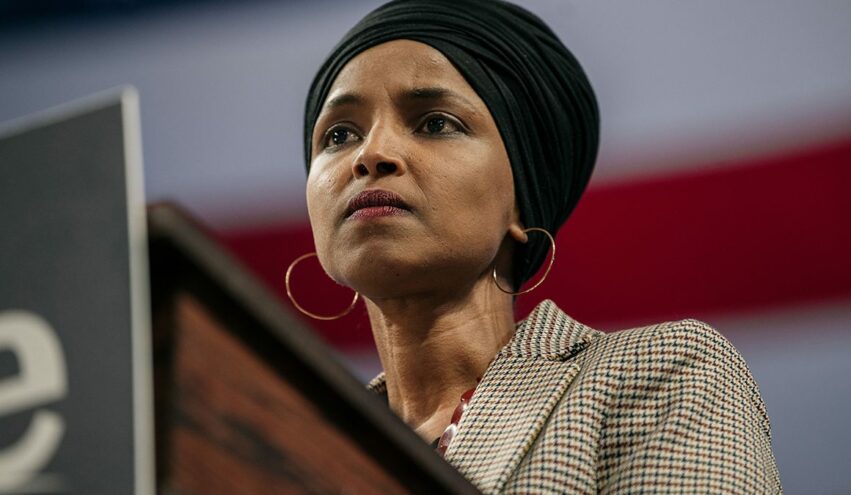 Omar: 'I Would Consider Fox News Accomplices' in 1/6 Riot
June 14, 2022
Saturday on MSNBC's Ayman, antisemitic Muslim and far-Left radical Rep. Ilhan Omar (D-MN) weighed in on the House Select Committee's probe into January 6, slandering Fox News hosts as "accomplices" in the Capitol chaos that day in 2021.
"We are learning and have known for a long time that Fox News and its hosts have played a role in this," Omar explained with absolutely no evidence. "I would consider them accomplices to what took place, inciting that riot, calling that mob to descend on Washington, the insurrection that ended up taking place on January 6, the big lie of the stolen election, the working with supremacists to undermine our democracy and interrupt the process of peacefully transitioning the presidency. They were in on it."
Fact checks: there was no insurrection; the "big lie" is not that the 2020 election was stolen, but that it was legitimate; and Fox News did not collude with purported "white supremacists" to undermine democracy. These are all lies to prop up the false, race-mongering Democrat Narrative that Trump and his supporters are domestic terrorists.