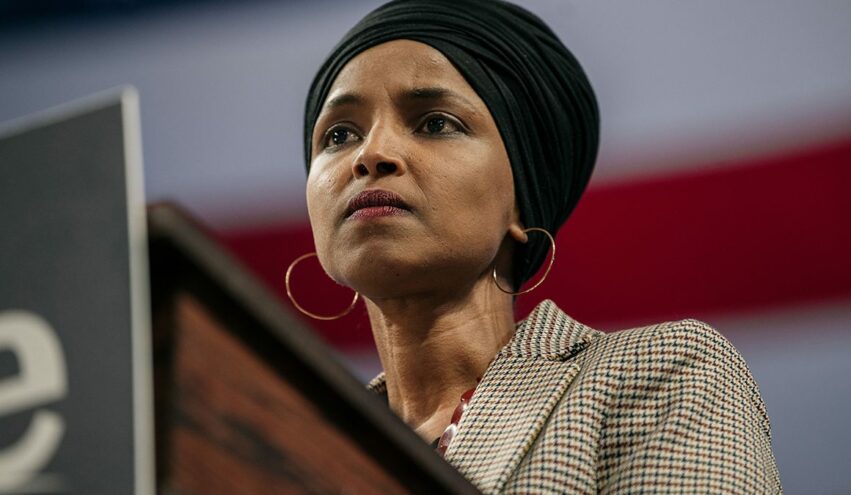 Omar: GOP 'Regressing Us' to When Freedoms Weren't for All
July 21, 2022
Tuesday on MSNBC's The Beat, antisemitic radical Rep. Ilhan Omar (D-MN) claimed falsely that "right-wing Republicans are regressing us back to a day" when not everyone had freedoms, referring to the recent SCOTUS decision to reverse Roe v. Wade.
Omar said, "Our reproductive rights are under assault the autonomy to our bodies is under assault. So many people across this country are devastated by Roe being overturned."
Fact check: opposing abortion is not about assaulting a woman's bodily autonomy; it is about preventing the fatal assault on the unborn child's bodily autonomy.
Omar continued, "It's important for people to recognize we need to keep the House. We need to get two more Senators who are going to codify Roe v. Wade. We need to keep the White House. It is important for our country to be set in the right direction. The right-wing Republicans are regressing us back to a day where none of these freedoms existed for all of us. We want to make sure that we are clear about not being sent back. We have to keep this country moving forward, and we have to do everything that it takes to do so."
Fact check: opposing abortion is not about "regressing" American freedoms, but about turning back from the self-destructive path our country had taken with Roe v. Wade, thanks to the death cult of Omar's party, which views the infanticide of inconvenient, unborn children as "moving forward."