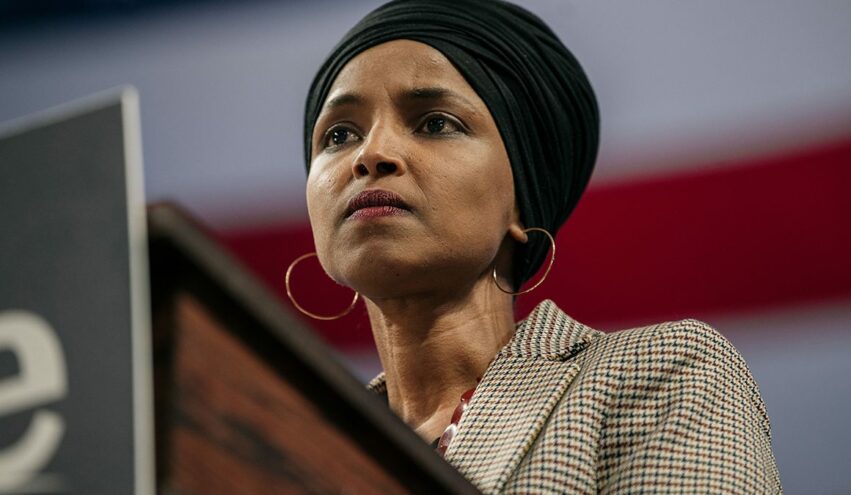 Omar Complains Committee Removal Has Only Been for 'Most Egregious Wrongdoings'
January 26, 2023
During a press conference on Wednesday, antisemitic Rep. Ilhan Omar (D-MN) condemned House Republicans' plan to potentially vote to remove her from the Foreign Affairs Committee, saying the move has "only been reserved for the most egregious wrongdoings."
Omar's comments came just after Republicans had gone through several examples of Omar's controversial past comments during a conference that morning.
Speaker Kevin McCarthy (R-CA) first conveyed his plan to hold a vote on Omar's assignment in an interview with Breitbart News more than a year ago. "Ilhan Omar should not be serving on Foreign Affairs," McCarthy said at the time. "This is a new level of what the Democrats have done."
Republicans' opposition to Omar serving on the committee comes after the two-term Muslim Democrat gained a reputation for promoting antisemitic tropes, such as claiming Israel had "hypnotized the world" and that congressional support for Israel was "all about the Benjamins."
"In modern American history the punishment of stripping a member of Congress of their committee assignments has been reserved for only the most egregious wrongdoings," Omar said, pointing to "those convicted or indicted on corruption, those who have engaged in bribery, sexual misconduct, encouraged violence, or other grave charges."
How about anti-Americanism? How about immigration fraud? How about antisemitism? Omar and her compatriots on the Left don't consider those wrongdoings egregious.