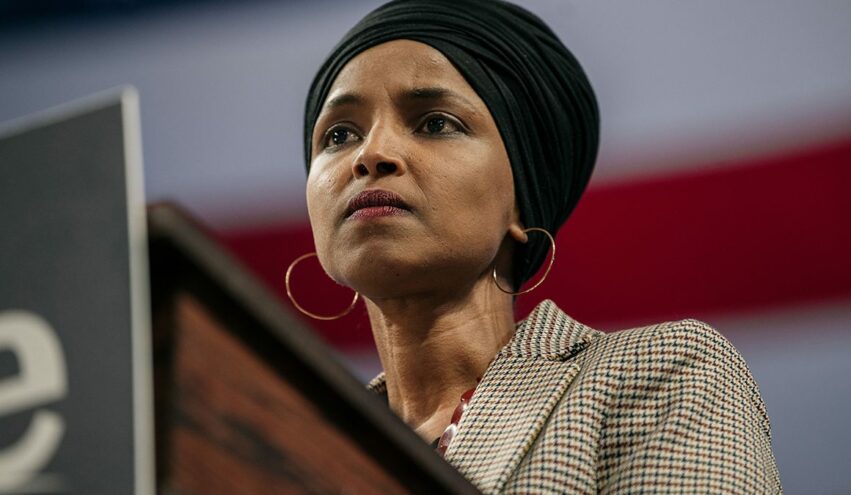 Omar Blasted For Pushing Propaganda About Hamas Attack
October 16, 2023
Radical antisemite Rep. Ilhan Omar (D-MN) drew criticism for retweeting a photo of seven dead children wrapped in white, with the caption "CHILD GENOCIDE IN PALESTINE," claiming they were among the "614 Palestinian children murdered by the Israeli [IDF] forces."
A community note from X, formerly known as Twitter, pointed out that the picture was from a 2013 sarin gas attack in Ghouta, Syria, not from the Israel-Hamas war.
Fox News contributor Guy Benson called out Omar on The Big Weekend Show: "She was claiming through that retweet that Israel had killed these children. And of course, the photo was from a decade ago in a different country. It was a lie. But her impulse, her instinct was to try to blame the Israelis for the death of children."
"Here's the sad part. Palestinian children have been killed already. More Palestinian children will be killed in the days to come. Cutting through the fog of war, it is important when we get those reports, verified or otherwise when that happens, is that Israel goes out of its way to avoid that, whereas Hamas goes out of its way to kill innocent people," Benson continued.
Co-host Will Cain argued every nation that has been at war engages in propaganda: "The truth dies in war. I consider it the job of our elected leaders to share the truth with their people. So I cannot abide in Ilhan Omar or anyone else, for that matter, participating in the propaganda. And it puts the onus on us. It's our job to sort out the propaganda and do our best to tell the truth."
Omar has since deleted the photo, but her propaganda was already accomplished.