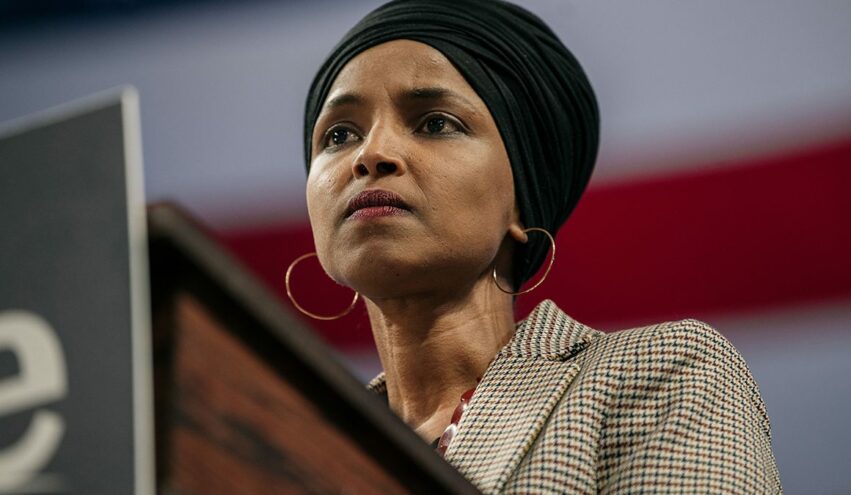 Omar Backtracks on Accusing Israel of Gaza Hospital Strike, Calls for Investigation
October 20, 2023
Antisemitic Muslim Rep. Ilhan Omar (D-MN) backtracked — slightly — on blaming Israel for a hospital strike in Gaza after evidence proved the explosion was caused by a misfired rocket from Hamas, not from the Israeli Defense Forces (IDF).
Omar had initially accused the IDF of war crimes, posting on X, "Bombing a hospital is among the gravest of war crimes. The IDF reportedly blowing up one of the few places the injured and wounded can seek medical treatment and shelter during a war is horrific."
But after the truth became clear, and even Biden himself absolved the IDF, Omar walked back her accusation.
"Our office cited an AP report yesterday that the IDF had hit a Baptist hospital in Gaza. Since then, the IDF denied responsibility and the US intelligence assessment is that this was not done by Israel," she posted.
She did not apologize for her inflammatory smear of Israel, only called for a "fully independent" investigation to determine "conclusively" who did it.
After fellow Muslim antisemite Rep. Rashida Tlaib (D-MI) similarly blamed Israel for striking the hospital, former New York Republican Assemblyman Dov Hikind and former U.S. Ambassador to Israel David Friedman called for an ethics inquiry into Omar and Tlaib's posts.
"Ilhan Omar, Rashida Tlaib and any other member of Congress who promoted this nasty blood libel crossed all lines and exposed their truest intention which is not support for Palestinians but to harm and enfeeble Israel," they wrote in a statement.