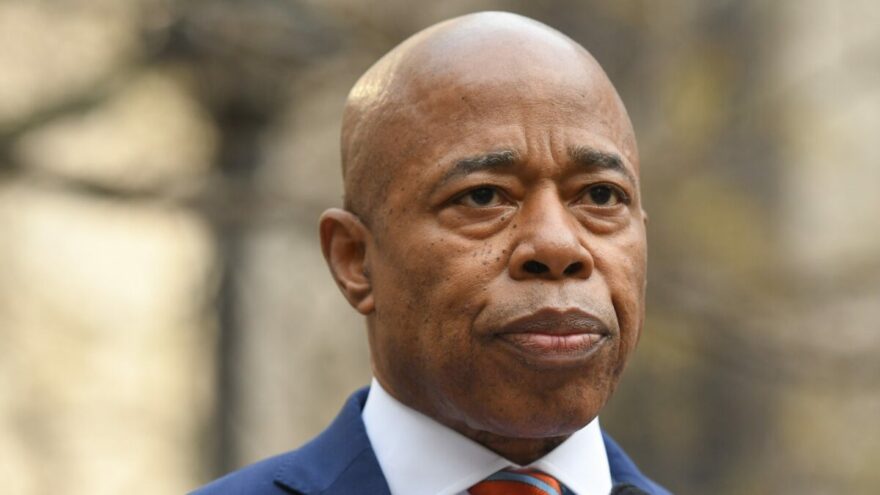 NYC Mayor Flees City Ahead of Storm: 'I Deserve Private Time'
December 29, 2022
New York City Mayor Eric Adams told reporters on Wednesday, after taking heat last week for fleeing the city as it braced for a severe winter storm, "I deserve private time."
Adams reportedly took a couple of days off last week to travel to the U.S. Virgin Islands while the city of about 8.8 million people braced for the winter blast.
Western New York suffered from a "once in a generation" winter storm that also swept across much of the country, producing dangerous conditions that knocked out power for more than a million customers, foiled holiday travel plans, and killed nearly 30 in the Buffalo area. NY Gov. Kathy Hochul even declared a state of emergency for the Empire State.
"I deserve to walk out of the building without a reporter hiding behind a flowerpot — without someone following me," Adams said. "I deserve a moment to really de-escalate, and there will be many days that my body and my mind is going to tell me, 'Eric, you need to get away.'"
Adams further explained the city charter does not state that a mayor has to report his whereabouts to the New York City Press.
"I'm not going to do that," Adams said. "And I'm not going to apologize for having the mental and physical capacity that's needed to do the second most difficult job in politics in America."