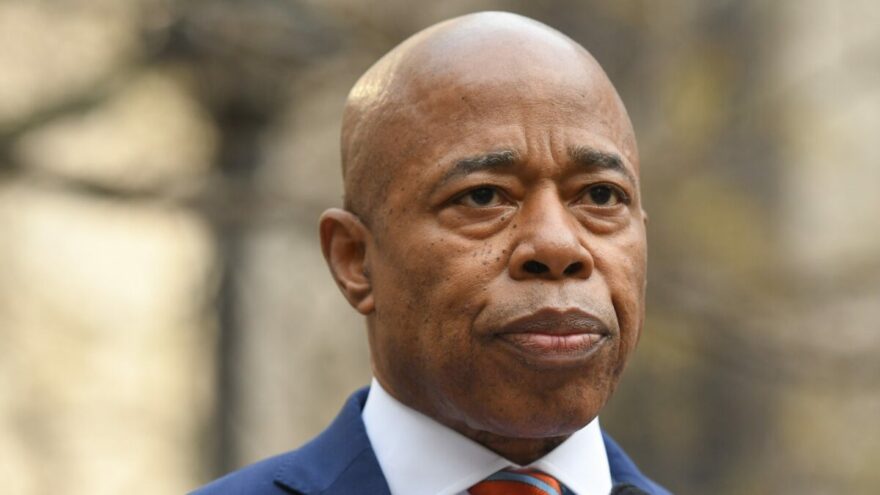 NYC Mayor Adams Delivers 'Blueprint to End Gun Violence'
January 26, 2022
New York City Mayor Eric Adams (D) on Monday delivered a 15-page "Blueprint to End Gun Violence," calling for more officers on the streets, "health professionals" flooding the subway system, harsher penalties on criminals, and new gun restrictions.
"This is not just a plan for the future — it is a plan for right now," Adams told reporters. "Gun violence is a public health crisis. We have no time to wait. We must act."
Adams said the plan would put more officers on patrol, and focus on neighborhood safety teams, with "deep focus on 30 precincts where 80% of violence occurs," adding that officers will have body cameras and they will have "advanced training and oversight."
He also said he planned to "flood" the subway system with mental health professionals after a man was randomly shoved onto the subway tracks inside a Lower Manhattan station Sunday.
New York already has some of the most stringent gun controls in the country, including universal background checks, a "high capacity" magazine ban, an "assault weapons" ban, a permit requirement to buy a handgun, a red flag law, gun storage requirements, "ghost gun" regulations, and a prohibition against gun possession by felons, among other controls.