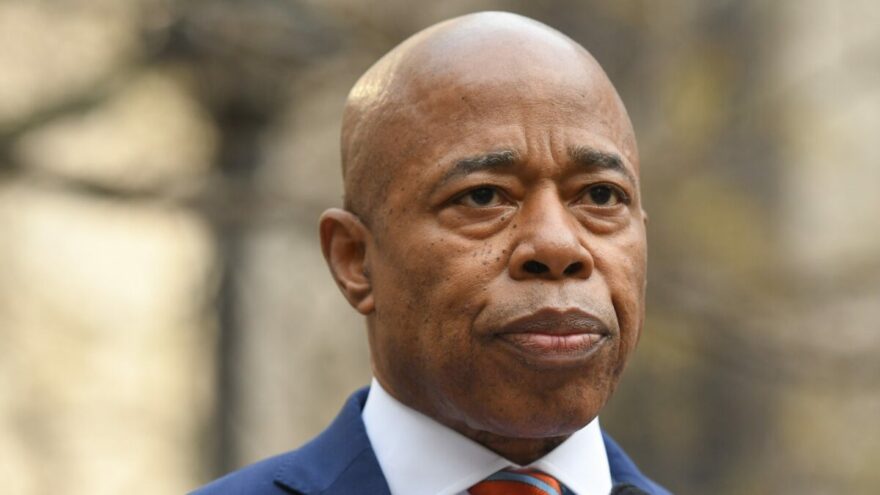 NYC Mayor Adams Opens Migrant Mega-Camp at $20M Monthly
August 22, 2023
Breitbart News reports that New York City Mayor Eric Adams (D) has opened a migrant mega-camp on Randall's Island expected to cost city taxpayers about $20 million every month.
On Sunday, Adams's office began filling up the newly built migrant camp with single adult male border crossers and illegal aliens who have arrived from the United States–Mexico border.
According to the New York Post, by the end of Monday there will be at least 150 border crossers and illegal aliens at the migrant camp. City officials have the capacity to put some 3,000 single adult male migrants in the camp at a whopping $20 million per month cost to taxpayers.
"We're taking away from people who are real New Yorkers," a Queens woman told the Post. "I was born here, on the Lower East Side, and you're telling me they come first? How is that? I pay my tax money, federal, local, all that beautifulness, and my children don't get to enjoy New York."
Indeed, New York City's school children who use the soccer fields on Randall's Island will have their leagues and games disrupted as a result of the migrant camp. Thousands of parents signed petitions asking Adams not to put border crossers and illegal aliens on the soccer fields, but they were ignored.
"I'm feeling good. The government of the United States of America, they help you," one adult male border crosser said from Venezuela told the New York Post.