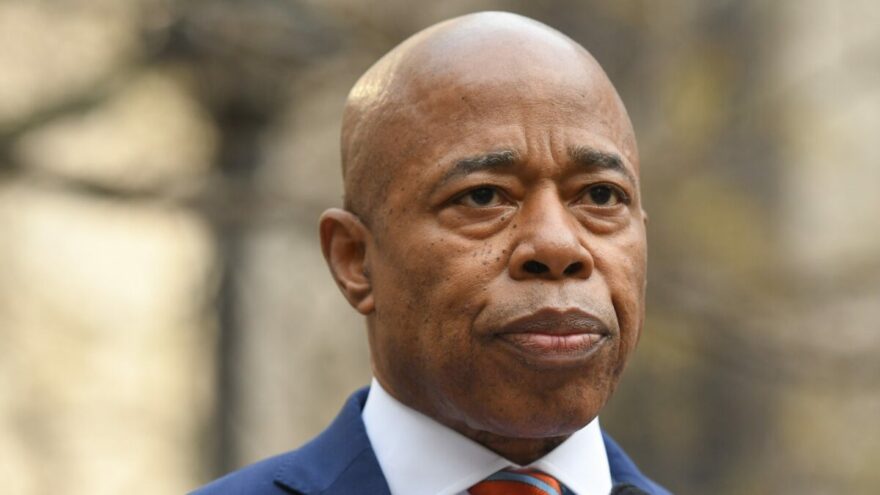 NYC Mayor Adams: Migrant Crisis a 'Real Embarrassment'
January 3, 2023
Tuesday on WABC's Sid & Friends in the Morning, New York City Mayor Eric Adams called the migrant crisis overwhelming the city a "real embarrassment" as he claimed that there is "no more room at the inn."
"It's a real embarrassment, I believe, on a national level, and we must have an appropriate response. We have had conversations around the issues on migrants for decades. This is a national issue. It must have a national response," he said when asked about the  tens of thousands of migrants that have made their way to the city in recent months.
"When we think about the immigration reform, we're going to need the help from Congress as well," Adams continued. "I think the president has an obligation to deal with the immediate concerns. But when we talk about immigration, it is going to take a combination of the executive and the legislative body. We have to address this."
"El Paso should not be going through this. Chicago should not be going through this. Houston, Washington, New York, no city should have to make a decision if they're going to provide for their citizens, particularly coming out of Covid or if they're going to deal with an onslaught of migrants and asylum seekers," he said.
"There's no more room at the inn, but we are compelled by local laws here that we must provide shelter and continue to move in the right direction," he said.
One move in the right direction would be to stop voting for Adams' Democrat Party.