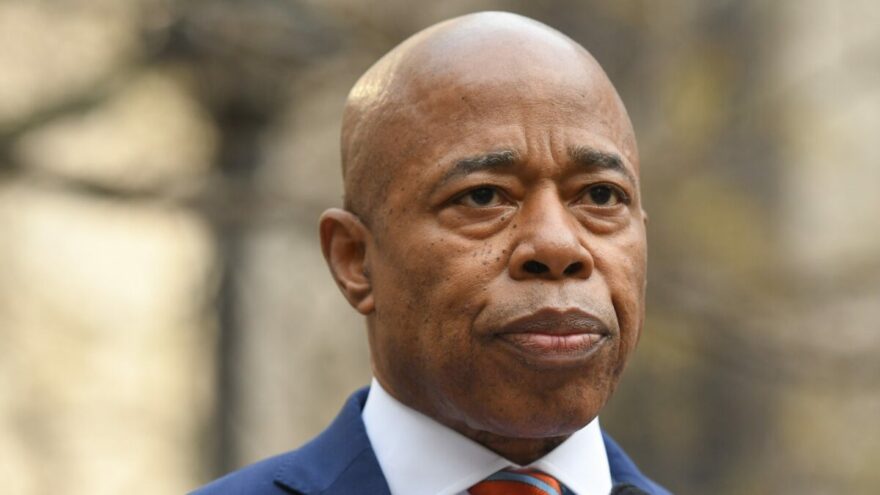 NYC Mayor Adams Gets Cursed Out by Fed-Up New Yorkers
April 11, 2022
Arriving for an upscale event at The Brooklyn Chop House in Times Square last week, Mayor Eric Adams got an earful from angry New Yorkers who spewed obscenities at him as he got out of his limousine with his entourage.
This video captures New Yorker's frustration over Adams' workplace vaccine mandates and mask mandates for schoolchildren. As he entered the event, they hurled explicit obscenities at him, shouting "Lift the mandates!", "Kneel before me, Eric Adams," and "Kneel before me moth** f*****," among other choice epithets.
As the Mayor left the event, more protesters confronted him, yelling "You don't care about your city!", "Shame on you!", "BOOOO!" and "You piece of Sh**."
As Adams got in his vehicle and gave a thumbs-up to the crowd in the video, they yelled, in true New Yorker style, "Get in there you piece of sh**, you piece of garbage moth** fu****!" A man then is seen running toward the car as it drives off, giving it both middle fingers as more people shout "F*** you" and chase his limo down the street.
"If we don't take a stand against the evil that has gripped New York City and the world we will lose our freedom, our health and our very lives," said one protester. "This is why we must fight now to protect our freedom here in NYC until every immoral and unconstitutional mandate is gone."