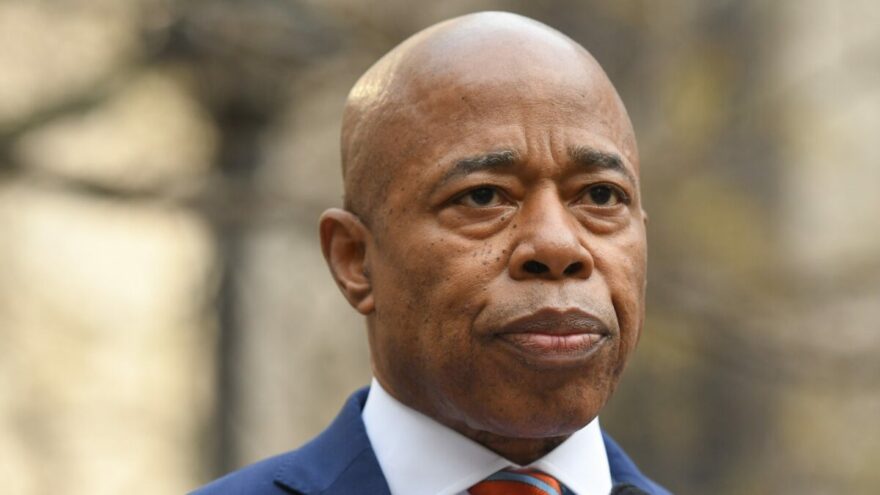 NYC Mayor Adams Calls for More Gun Control After Cop Shooting
January 24, 2022
CBS New York reported that New York City Mayor Eric Adams (D) predictably called for more gun control Friday after convicted felon Lashawn McNeil (allegedly) shot two NYPD officers, killing one, 22-year-old Jason Rivera. The other officer, 27-year-old Wilbert More, is "fighting for his life."
The shooting suspect, 47-year-old McNeil, was "on probation for a 2003 felony narcotics conviction in New York City" when he opened fire on Rivera and More as they approached him. He himself was shot by a third officer and hospitalized in critical condition.
Adams responded by calling for more gun control on social media: "There are no gun manufacturers in our city. How are we removing thousands of guns off our streets and somehow they still find their way into the hands of killers?  We need Washington to act now to stop the flow of weapons into our cities," he tweeted.
In a second tweet he added, "We are all witnesses. To gun violence. To these murders. To the failures of leaders who have allowed these killers to get ahold of guns."
New York, like other major urban killing fields run by Democrats, already has very stringent gun control laws. Democrats simply refuse to blame criminals and the criminally insane for gun violence, because it suits their agenda and worldview to blame crime on "society" and guns instead.