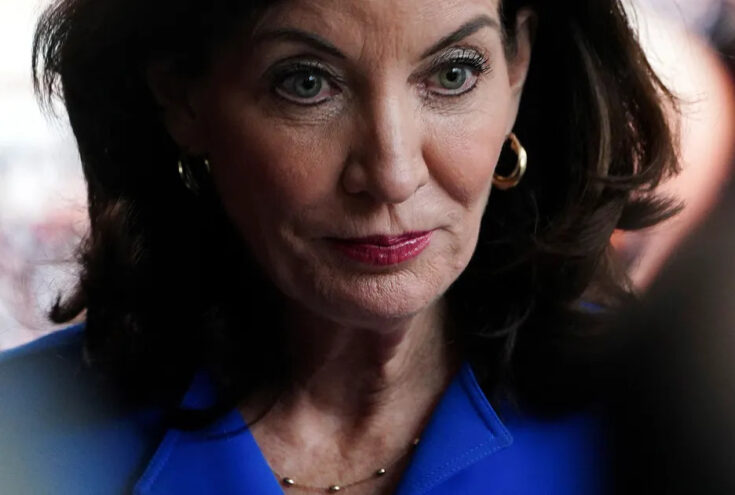 NY Catholic Conference Slams Hochul's 'Terribly Misguided' Abortion Advocacy
May 5, 2023
Breitbart News reports that the New York State Catholic Conference has slammed Gov. Kathy Hochul as "terribly misguided" for signing legislation to hand out abortion pills on public college campuses.
"It's tragic that young women away from home for the first time and facing a crisis pregnancy will be simply handed abortion pills to take care of the 'problem,' rather than be given the multi-layered supports they need," said Dennis Poust, executive director of the Conference in a statement this week. "Governor Hochul's single-minded focus on increasing abortions in the state, as though she's trying to win some sort of ghoulish contest, is terribly misguided. New York has many problems that need tackling; access to abortion is not one of them."
Hochul signed State Assembly Bill 1395C earlier this week in the presence of abortion activists. The new law requires public university campuses to provide abortion drugs to students.
"Every campus of the state university of New York and every campus of the city university of New York shall provide access to medication abortion to all students enrolled at such institutions," the text of the law states.
In a statement, Hochul said she was "proud to sign these landmark pieces of legislation that protect and expand access to abortion and reproductive health care. As anti-choice extremists and judges continue to roll back abortion rights across the country, we are fighting back here in New York. Under my watch, I will continue to ensure that New York remains a safe harbor for those in need of care."
By "care," she means infanticide.