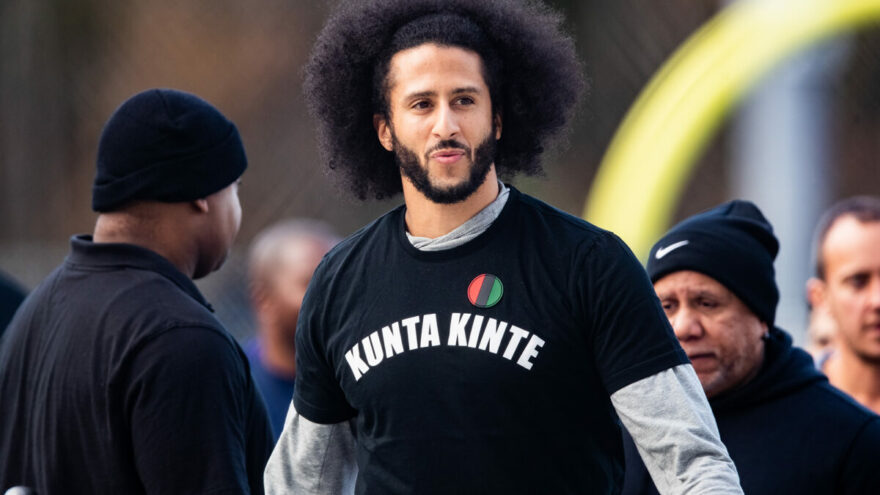 NFL Vet Blasts 'Prom Queen' Kaepernick For 'Comeback Bid'
July 31, 2023
On a recent episode of The Arthur Moats Experience, veteran Steelers linebackers Arthur Moats and Terence Garvin slammed former quarterback and current social justice hustler Colin Kaepernick for acting like he had a real shot at restarting his football career.
Discussing a recent workout video filmed at Nike headquarters in which Kaepernick threw passes to NFL stars such as Najee Harris and CeeDee Lamb, who had nothing but wonderful things to say about the former anthem protester's passing ability, six-year veteran linebacker Garvin slammed Kaepernick and Nike for essentially putting up a hoax video.
"The senior prom was like six years ago, bro," Garvin exclaimed. "It's over, bro. You feel me? You still trying to be the prom queen! It's a wrap!"
Garvin also alleged that Nike forced Lamb and Harris to participate in the video.
"Them dudes were mandated by Nike to be out there," Garvin asserted.
Moats also took a shot at Kaepernick's "comeback" bids, saying that he's been out of the game for too long and there are plenty of XFL and USFL players who could do the job.
Colin Kaepernick has not played football since the end of the 2016 season.