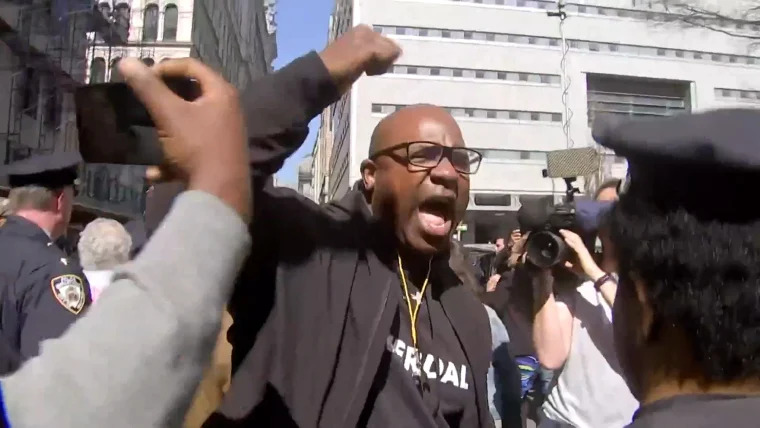 Newsom Suggests MT Greene Wants Jamal Bowman Lynched
May 19, 2023
California Gov. Gavin Newsom (D) tweeted Thursday that Rep. Marjorie Taylor Greene (R-GA) wanted to see Rep. Jamaal Bowman (D-NY) lynched like Emmett Till after she claimed Bowman made her feel threatened.
Greene complained about Bowman after he confronted her on the steps of the Capitol Wednesday, saying he had been "aggressive" and that he had previously called her a "white supremacist."
Video of the confrontation went viral, and appeared to show Bowman interrupting Greene to urge Republicans to expel Rep George Santos (R-NY).
Bowman has a recent history of aggressively confronting Republican members of Congress. In March, he interrupted Rep. Thomas Massie (R-KY) and appeared to shove him in an argument over gun control.
Greene referred to that incident in a press conference on Thursday, which she convened to announce articles of impeachment against President Joe Biden. A reporter asked Greene about the confrontation, and Greene noted that "he has a history of aggression, not just towards others, but towards me in particular." She referred to an earlier incident in which Bowman led a protest against her when went to New York City to protest the arrest of former President Trump.
She also referred to his earlier confrontation with Massie in the Capitol.
Newsom smeared Greene as racist, suggesting that her rhetoric recalled that used to incite the lynching of black men in the South.