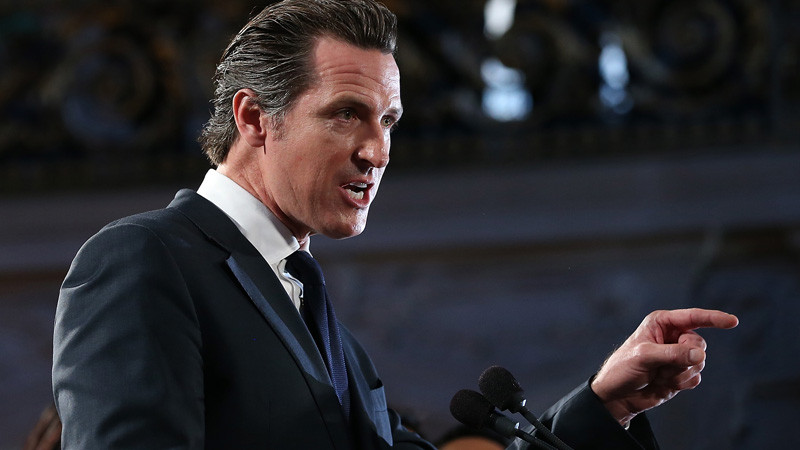 Newsom: Parents 'Ginned Up' with Misinfo About 'Trans Kids'
September 13, 2023
California Gov. Gavin Newsom (D) said Tuesday in a live forum that parents who want to be notified by schools if their children want to change genders have been "ginned up" by misinformation produced by Republicans and conservative news outlets.
The Newsom administration is currently suing the school district of Chino Valley in California over its new policy of parental notification, claiming that it violates the rights of transgender minors to "out" them to their parents.
Newsom was asked about the issue Tuesday by Politico's California bureau chief, Christopher Cadelago. He avoided answering, and expressed outrage instead at what he called the determination of Republicans to "bully" children.
"These trans kids, they just want to live," he said.
Newsom then claimed, without evidence, that "the most likely outcome for these kids is suicide."
He added falsely that there was an "assault on the LGBT community … [and] on these poor kids."
Cadelago then repeated his question about the parental notification policy. Newsom said that parents had been "ginned up … there's a lot of misunderstanding, misrepresentation out there." He blamed Republican governors, whom he said have a "zest for demonization."
More Democrat projection. It is they, not Republican governors, who engage in the politics of personal destruction, and who are demonizing concerned parents as transphobic bigots.