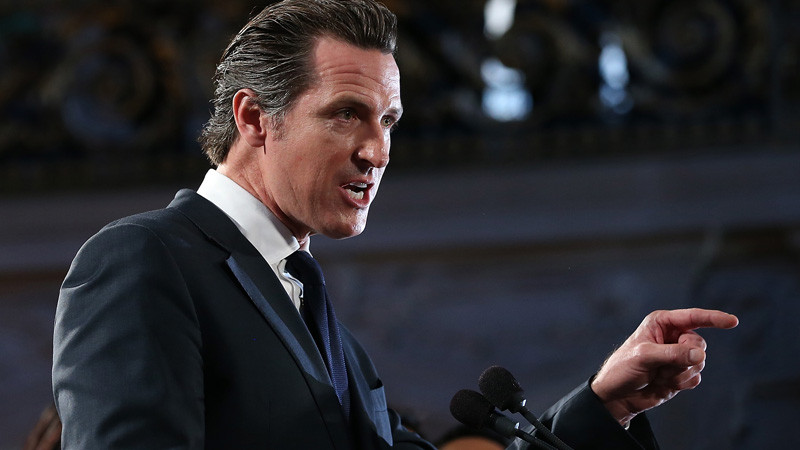 Newsom Jumps Into Debate Over CA Child Sex Trafficking Bill
July 13, 2023
The San Francisco Chronicle reports that California Gov. Gavin Newsom (D) made an unusual intervention on Wednesday to save a Republican-authored bill that Democrats had blocked in the State Assembly that would make trafficking a minor a "serious felony."
Shannon Grove (R-Bakersfield) introduced the bill, SB 14, which notes that California leads the nation in reported cases of human trafficking of minors. The inclusion of trafficking a minor as a "serious felony" would make that crime ineligible for plea bargaining in most circumstances and would require that the crime be included under the state's 1990s-era "Three Strikes" law, allowing for life imprisonment after three felonies.
The bill passed the State Senate unanimously, but Democrats led by Assemblyman Reggie Jones-Sawyer (D-South Los Angeles) blocked it.
Now, the Chronicle reports that Newsom is actually intervening to help save the bill. He said he was surprised to see the measure die, and called Grove on Wednesday morning to discuss it.
The move comes as Newsom tries to appear tougher on crime, despite endorsing radical left-wing prosecutors like George Gascón, who have led criminals out on the streets in the name of "criminal justice reform" in California cities.
The governor has said that he is not running for president in 2024, but is obviously preparing for a future presidential run.