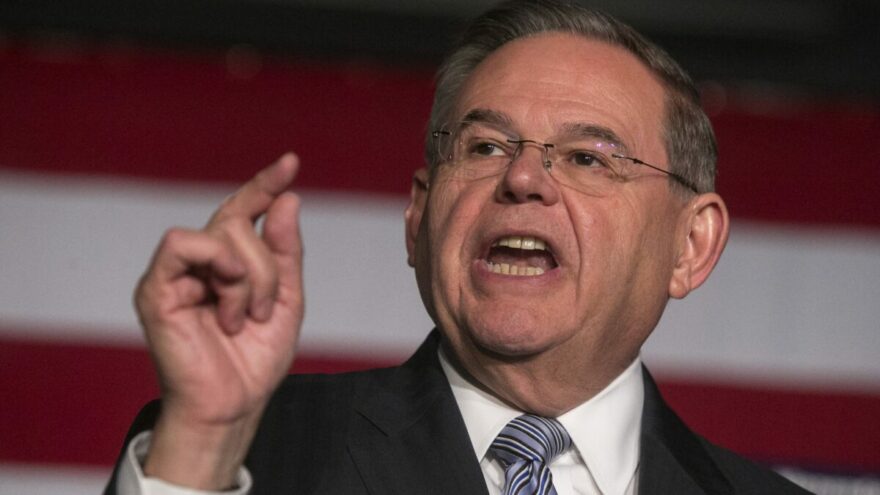 Corrupt New Jersey Sen. Bob Menendez and Wife are Indicted on Bribery Charges
September 22, 2023
Federal prosecutors on Friday announced that New Jersey Sen. Bob Menendez and his wife have been indicted on charges of bribery.
The new charges against the 69-year-old Democrat come nearly six years after an earlier criminal case against him ended with a deadlocked jury. He had been accused of using his political influence to help a Florida eye doctor who had lavished him with gifts and campaign contributions.
Menendez was accused of pressuring government officials to resolve a Medicare billing dispute in Dr. Melgen's favor, securing visas for the doctor's girlfriends and helping protect a contract the doctor had to provide port-screening equipment to the Dominican Republic.
Menendez has always maintained his innocence. His lawyers said campaign contributions and gifts from Melgen — which included trips on his private jet to a resort in the Dominican Republic and a vacation in Paris — were tokens of their longtime friendship, not bribes.
The Senate Ethics Committee later rebuked Menendez, finding that he had improperly accepted gifts, failed to disclose them and then used his influence to advance Melgen's personal interests.
The latest, unrelated indictment follow a years-long investigation that examined, among other things, the dealings of a New Jersey businessman — a friend of Menendez's wife — who secured sole authorization from the Egyptian government to certify that meat imported into that country meets Islamic dietary requirements. Investigators also asked questions about the Menendez family's interactions with a New Jersey developer.
The Senate Historical Office says Menendez appears to be the first sitting senator in U.S. history to have been indicted on two unrelated criminal allegations.