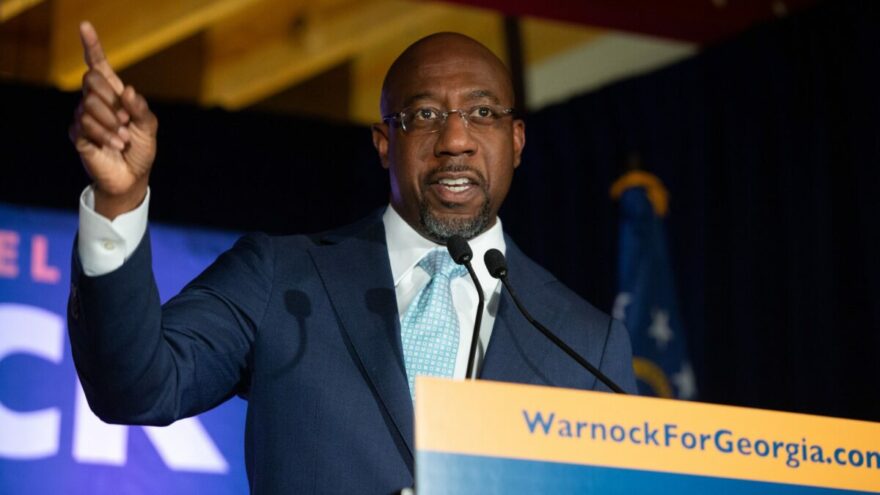 Navy SEAL Slams Warnock for Mocking Christian Gun Owners
December 3, 2020
In a video posted by the NRA, former Navy SEAL Team 3 member Eli Crane criticized Democrat Senate candidate Raphael Warnock on Wednesday for mocking Christians who want guns in church for self-defense.
Mere days ago, a 2014 video emerged in which Warnock ridiculed churchgoers who want licenses for concealed carry in places previously off-limits–like churches–in the hope that reducing the number of gun-free zones in the state would limit the the number of soft targets available to criminals.
Crane explained in his video that although he no longer wears a uniform, he is compelled for fight for this country, and calling out Warnock is part of that fight. "I just can't sit by and watch it anymore. That's why when I hear these guys and wanna be leaders like Raphael Warnock, in a sermon no less, making fun of Christians who want to carry a firearm into church, serving a party talking about defunding the police. I mean, it's like these guys could care less about 'we the people,' you and me."
He added, "I can't to listen to their divisive rhetoric or their policies that destroy prosperity, our freedoms, our liberties, and our abilities to protect ourselves."
Crane went on to say it is time to take a stand, including voting to make sure Warnock is defeated in the crucial, upcoming Georgia Senate run-off.