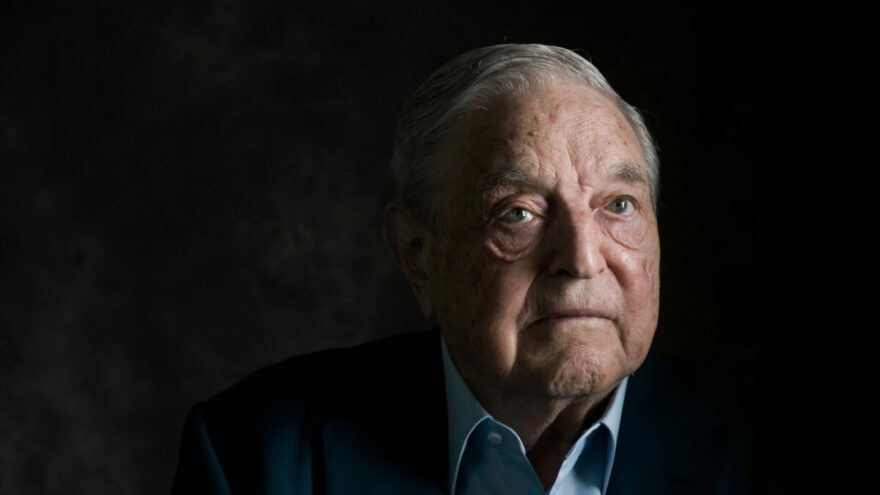 Native American Group That Campaigned to Eliminate 'Redskins' Name Funded by Soros
September 15, 2023
The Native American activist group that successfully eliminated the name of the Washington Redskins receives some of its funding from both leftwing billionaire financier George Soros and the U.S. government, according to Breitbart News.
The National Congress of American Indians (NCAI) spent decades working to force the Redskins to dump its 90-year-old name and finally succeeded in 2020 when the team replaced it with the Commanders. But last month another group, the Native American Guardians Association (NAGA), officially launched its campaign to dump Commanders and bring back the Redskins name.
NCAI calls itself "the oldest, largest, and most representative national organization sharing the unified voice of hundreds of Tribal Nations representing millions of Native people." It adds that "unsanctioned sports mascots are symbols of disrespect that degrade, mock and harm Native people, particularly Native youth."
Fox News noted that NCAI has burned a wide swath through the sports world, from local schools all the way to the NFL, by forcing teams to eliminate their heritage. The organization "has tracked the retirement of more than 200 unsanctioned Native 'themed' mascots since 2019, and has supported legislation banning the use of these mascots in multiple states," the group told Fox News Digital.
Unsurprisingly, one of its top sources of funding is Soros' Open Society Foundations, a radical left-wing group that promotes racial division and anti-American policies.
According to InfluenceWatch.org, it also receives grants from left-wing organizations like the Ford Foundation, the Robert Wood Johnson Foundation, and the W.K. Kellogg Foundation.