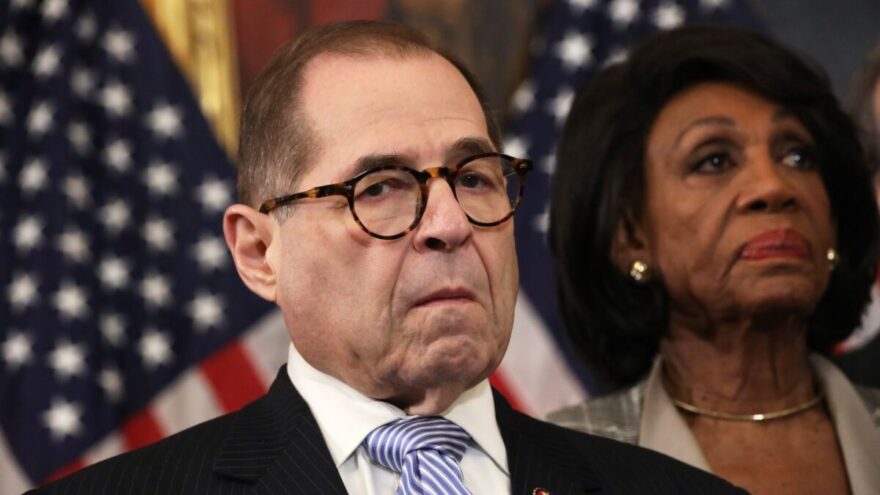 Nadler, Maloney Try to Out-Gun Control Each Other in Primary
June 1, 2022
New York Reps. Jerry Nadler (D) and Carolyn Maloney (D) are using the Uvalde shooting as a springboard for a gun control showdown, according to Breitbart News.
The two longtime lawmakers, colleagues, and House committee chairs are running against each other in the primary after the court-ordered redrawing of congressional district lines combined the East and West Sides of Manhattan into a single district. The primary will be August 23, and the Uvalde attack provides both with an opportunity to try to outdo each other on gun control.
Nadler is House Judiciary Committee Chair, and his committee will be holding a vote on a package of eight gun control measures on Thursday. Punchbowl News reported that Nadler has been "working the phones to ensure that various aspects of the package have enough votes to pass both out of committee and on the floor."
Meanwhile, Rep. Maloney, chairwoman of the House Oversight Committee, has "contacted five gunmakers…requesting information regarding the manufacturing, sale, and marketing of deadly weapons used in mass shootings." Maloney also sent a letter to the Daniel Defense CEO which used Democrat buzzwords and phrases like "bump stock," "100-round magazine," "assault weapons," etc.
The Oversight Committee is also looking at "Sig Sauer, Smith & Wesson Brands, Inc., and Sturm, Ruger & Company, Inc." Maloney is requesting that these companies hand over "gross revenue" figures and "profit sales from semiautomatic rifles based on AR-15 style guns." She is also seeking their advertising budgets for such firearms, as well as their "annual spending on federal and state lobbying."