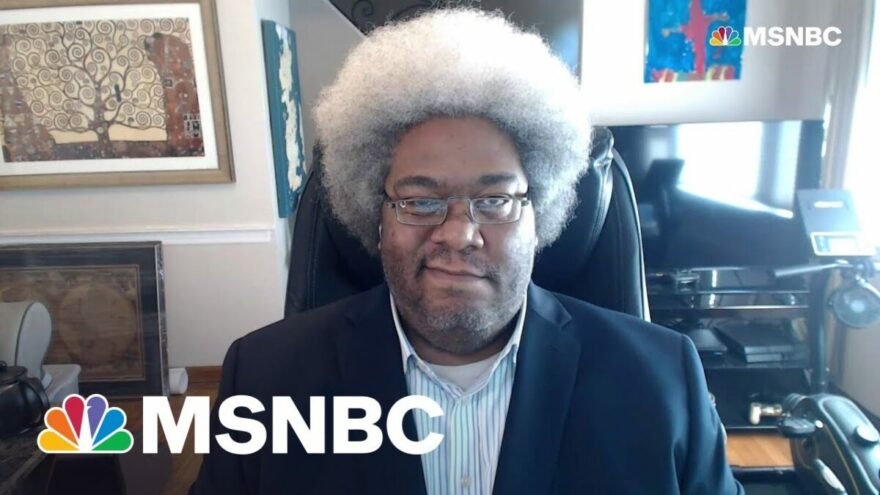 MSNBC's Mystal Jokes About Justice Alito Dying Near Titanic
July 1, 2023
Race huckster Elie Mystal, a legal "analyst" for MSNBC and "justice correspondent" for the leftwing rag The Nation, publicly joked on Twitter recently about Supreme Court Justice Sam Alito dying near the Titanic shipwreck.
"Next time some rich white person wants to take Sam Alito on an expensive trip, please take him to see the Titanic," Mystal tweeted on Wednesday, an obvious reference to the OceanGate submersible that went missing while on an expedition to see the ill-fated ocean liner that sank in 1912. The OceanGate Titan ultimately was discovered to have imploded more than two miles undersea, killing all five people aboard
For Mystal to suggest that Alito be taken to the Titanic on an "expensive trip" is to essentially joke that he not only perish at the bottom of the ocean but do so in an excruciatingly torturous death. Needless to say, his tweet rightfully sparked furious social media backlash.
"If a Fox News contributor publicly wished death on Sonia Sotomayor, the mainstream media (and quite possibly Fox News executives) would be calling for his head. Somehow I suspect Elie is safe at MSNBC," wrote Free Beacon reporter Aaron Sibarium.