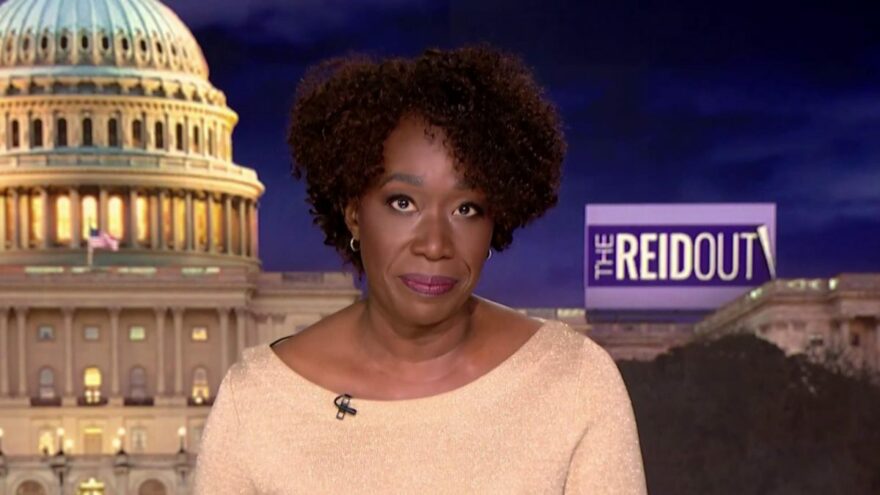 MSNBC Racist Reid Has Smallest Audience Since Show Launched
July 5, 2022
MSNBC's The ReidOut, hosted by racist propagandist Joy Reid, finished the second quarter of 2022 with its smallest audience since the program launched two years ago this month, according to Fox News.
Reid's hate-mongering program has shed viewers at an alarming rate since she took the place of doddering Chris Matthews, who was forced to retire in March 2020. At the time of her promotion, she was arguably best known for claiming homophobic, conspiratorial and other offensive posts on her pre-fame blog were planted by hackers. Reid eventually admitted it seemed unlikely she was hacked, but claimed that she did not recall making the offensive remarks, for which she apologized anyway.
The ReidOut averaged nearly two million viewers in the third quarter of 2020, but has lost 46% of its audience since, averaging only 1.1 million total viewers during the second quarter of 2022. It lost a whopping 60% of its coveted demographic of adults age, averaging only 122,000 for its lowest quarterly total ever.
Reid's program was not even among the 20 most-watched cable news programs among total viewers or the 25-to-54 demographic during the second quarter of 2022. No doubt Reid will attribute the plunge, as she does with everything else, to racism.