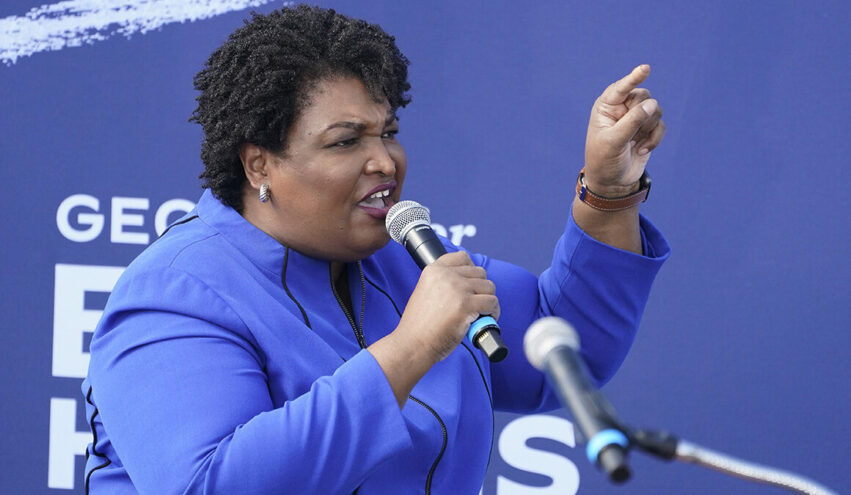 More Maskless Photos Prove Stacey Abrams Lied on CNN
February 9, 2022
John Nolte at Breitbart News notes that failed Georgia gubernatorial candidate Stacey Abrams appeared on far-left CNN Tuesday and lied about her repeated violation of the state's school mask mandate.
Last Friday Abrams ignited a firestorm of controversy by appearing maskless among dozens of masked schoolkids at a Georgia elementary school for a photo-op. A statement subsequently released by her campaign dug Abrams into a deeper hole by unintentionally confirming that she required the kids to be masked so that she could be unmasked.
So on Tuesday, voter fraud enthusiast Abrams appeared on the collapsed propaganda outlet CNN, claiming that she "followed the protocols" and that she and the kids "were socially distanced." She added that it was "a mistake" to take the damning picture that spread over the internet like wildfire.
But Nolte points out that it was at least three photos, which show that she also lied about being socially distanced.
"Only two things can be true about Stacey Abrams," Nolte concludes. "Either she's aware masks are unnecessary and gets off on forcing others to wear them, especially kids. Or, she honestly believes masks work and was willing to risk a super-spreader event at an elementary school for a political photo-op."