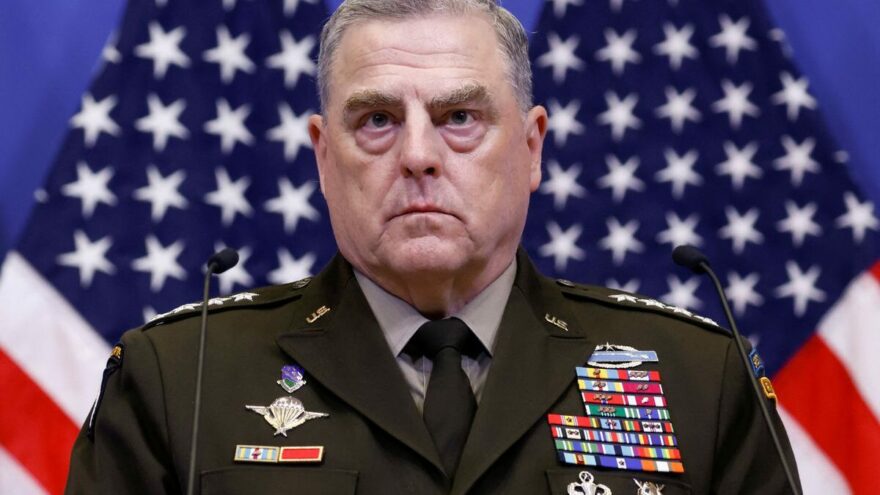 Milley Predicts Ukraine's Counter-Offensive Has Only a Month Left
September 12, 2023
Speaking to the BBC's Laura Kuenssberg on Sunday, Chairman of the Joint Chiefs of Staff Gen. Mark Milley predicted that Ukraine likely only has around 30 days left in order to make significant gains in its counteroffensive against Russia.
Milley noted that the looming winter would not only freeze the ground but also the current lines in the war between Russia and Ukraine, and therefore would mean that if Ukraine President Zelensky's government wishes to recapture occupied territory from Moscow, his forces would need to do so in the next four weeks.
Admitting that the Ukrainian counteroffensive had gone slower than expected, Milley said "there's still a reasonable amount of time, probably about 30 to 45 days' worth of fighting weather left, so the Ukrainians aren't done. There's battles not done… they haven't finished the fighting part of what they're trying to accomplish."
Despite minimal gains made over the summer against the heavily fortified Russian lines, Gen. Milley claimed that it was still to early to declare that the counteroffensive had been a failure.
"I said at the very beginning of this [war] that this was going to be long, slow, hard, and high-casualty-producing, and that's exactly what it is," he said.
And instead of digging ourselves in deeper into World War III, we need to broker peace before this war becomes high-casualty-producing for American soldiers.