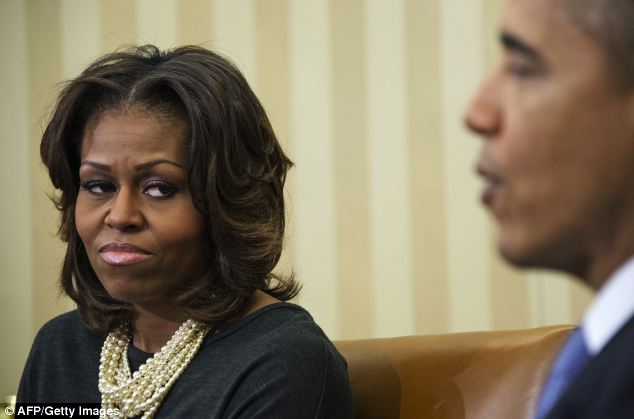 Mrs. O: There Weren't That Many People at Trump Inauguration
March 7, 2023
Monday in a preview of her new Audible podcast, former first lady Michelle Obama claimed "there weren't that many people" at former President Trump's inauguration in 2016.
Michelle O said, "We were at the inauguration, and we know whose inauguration we were at. That day was so emotional for so many different reasons. We were leaving the home we had been in for eight years, the only home our kids really knew. They remembered Chicago, but they had spent more time in the White House than anywhere, so we were saying goodbye to the staff and all the people who helped to raise them. There were tears. There was that emotion."
She continued, "But then to sit on that stage and watch the opposite of what we represented on display. There was no diversity. There was no color on that stage. There was no reflection of the broader sense of America. Many people took pictures of me, and they're like, 'You weren't in a good mood?' No, I was not. But you had to hold it together like you do for eight years. You walk through the Capitol, you wave goodbye, you get on Marine One, and you take your last flight flying over the Capitol where there weren't that many people there — we saw it, by the way."
Obama added, "Then we went to Andrews Air Force Base, got on Air Force One, and when those doors shut, I cried for 30 minutes straight, uncontrollable sobbing, because that's how much we were holding it together for eight years."
Now maybe she knows how millions of Americans feel who had been holding it together for those eight years under the worst President in our history.