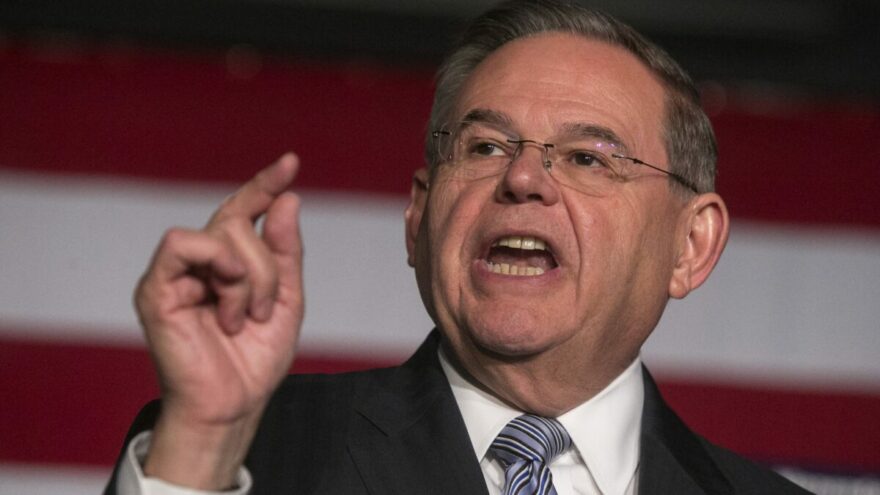 Menendez's Wife Hit, Killed Pedestrian While Driving in 2018
October 5, 2023
Nadine Arslanian Menendez, wife of recently indicted Sen. Bob Menendez (D-NJ), struck and killed a man while driving her Mercedes-Benz in New Jersey in December 2018, according to police reports.
She was found not at fault for the incident because the man was jaywalking when he was hit. Arslanian — who was alone in the vehicle — was not given a DUI test at the scene and was immediately allowed to leave after providing a brief statement, according to dashcam footage of her interaction with Bogota police. She was dating Menendez at the time.
A federal indictment brought by the U.S. attorney for the Southern District of New York, which charges Arslanian and Menendez in a federal bribery scheme, revealed that in January 2019, approximately a month after the crash, Arslanian informed Wael Hana and Jose Uribe, two Egyptian-American businessmen also implicated in the alleged bribery scheme, that she no longer had a vehicle. Hana then provided her with a 2019 Mercedes-Benz — worth more than $60,000 — as detailed in the indictment.
"In exchange, MENENDEZ agreed and sought to interfere in the NJAG's criminal insurance fraud prosecution of an associate of URIBE and a related investigation involving an employee of URIBE," the indictment states.
It's not the first time Arslanian has been involved in a traffic incident. According to public court records, she racked up several penalties between 2007 and 2021, including using a mobile phone while driving, ignoring traffic signals and unsafe passing, adding up to about $410.